FRIEZE LA 2023
Murmurs presents new work by Ruben Ulises Rodriguez Montoya & Roksana Pirouzmand.

Ruben Ulises Rodriguez Montoya
---
Ruben Ulises Rodriguez Montoya's sculptures are chimeras of contemporary mythology. Inspired by the artist's experience growing up in close proximity to a toxic landfill in New Mexico, Montoya's creatures are shaped by the detritus of late capitalism that seeps into their bodies, forcing them to adapt into new forms and develop unique powers. Another reference point in Montoya's work are alebrijes, surreal creatures from oneiric worlds that are manifested in Mexican folk art, often taking the form of many different animals spliced together.

In his presentation for Frieze LA 2023, Montoya imagines a large centaur figure, corrupted by a toxic environment, that guides souls from this world to the afterlife. The smaller sculptures are the nascent "souls" of the creatures, created from found materials such as silicone-drenched clothing and plexiglass shards and sequins that evoke the crystals that form as a cold wind passes through drops of water.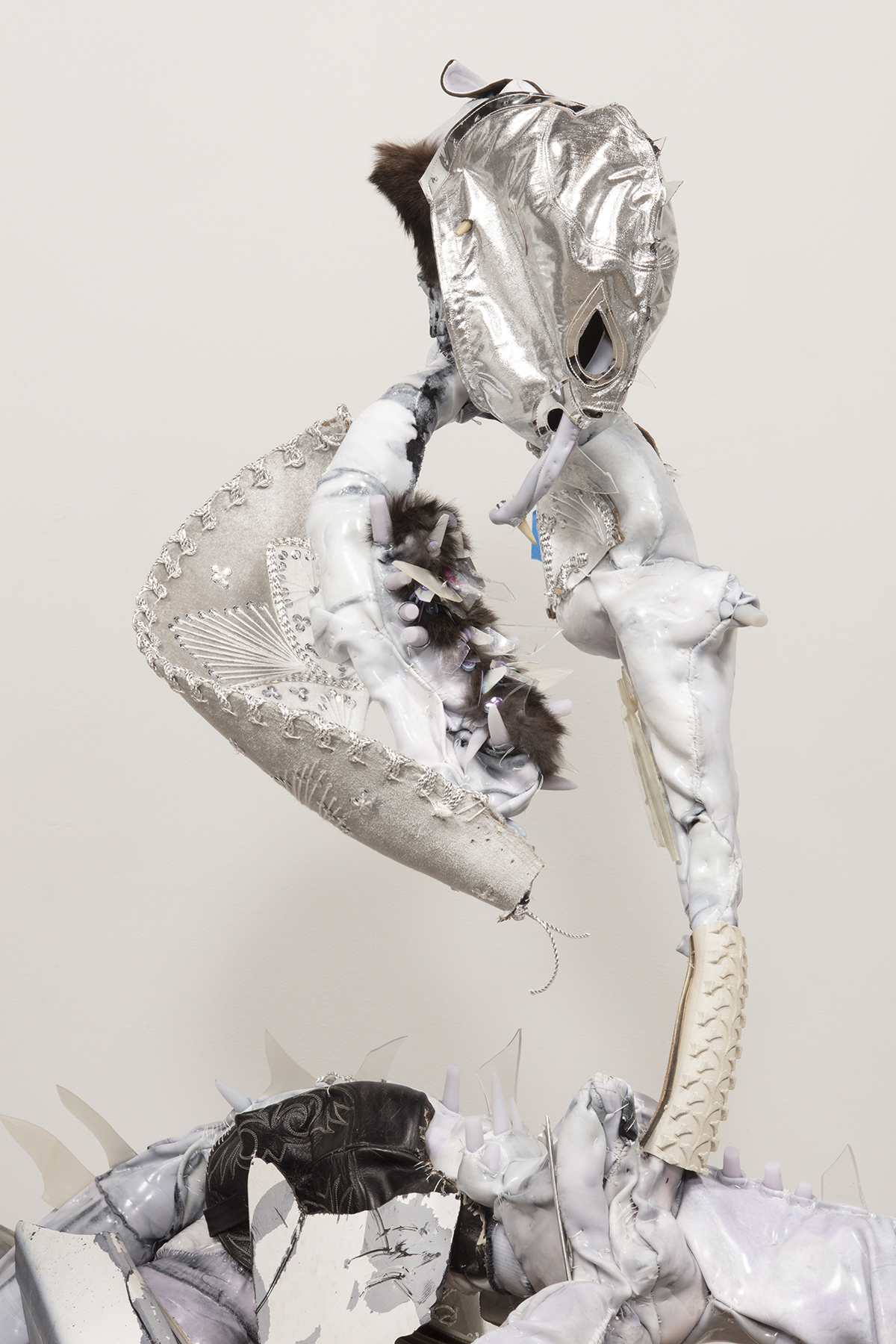 ---
Roksana Pirouzmand
---
The new series of six ceramic wall works by Roksana Pirouzmand entitled I was praying at home while you were dying on the streets, 2022 are psychological spaces representing how Pirouzmand feels as an immigrant living far from her birth country, experiencing the news coming out of Iran of the trauma and civil unrest there especially in the wake of the Mahsa Amini protests. These praying/meditating figures that are piled on top of each other, relying on each others' bodies for support, evoke a sense of longing for scenes of connection.


Select Press

---
---
---