About
Murmurs is an art space located in DTLA focused on championing experimental and emerging art practices. Murmurs exists to challenge what is expected of an art gallery by providing a new model of a multifaceted platform for modalities of expression that have the power to transform reality.

The name "Murmurs" was chosen for its meaning — the collective undercurrents running through a society that are not obviously apparent. Murmurs has, from its conception in 2019, been dedicated to honoring the truths of our community and championing creative voices that are not being heard by other institutions. Our programming focuses on art practices that prioritize engagement over commodification such as site-specific installations, sculptures, performances and events.


---
Info
Allison Littrell,
Executive Director / Curator
b. 1992 in Los Angeles. She is a curator, writer, editor, and educator. She graduated from Bard College with a BA in Literature and Art History in 2014 and received her MA in Curatorial Studies from USC Roski in 2018. Before founding Murmurs in 2019, Littrell headed arts magazines
ALL-IN
and
Third
, in addition to working on films as a producer and art director. As a curator, she is passionate about the intersection of art and education, and creating new language for art spaces that engage community.
︎
︎
Morgan Elder,
Director / Curator
b.1992 in Los Angeles. She is a first generation American curator, artist, and designer. Elder received her BFA with an emphasis on Art History and Visual Critical Studies from the School of the Art Institute of Chicago. Upon graduating, Elder co-founded
Born Nude
, an experimental gallery out of a shared residential living space, in Chicago, IL.
Elder is interested in alternative exhibition models as part of her practice. She is the co-founder of Murmurs.
︎
︎
Gabrielle Datau, Director, Community Engagement & Graphic Designer
b. 1990 in Los Angeles. She is a graphic designer, publisher and musician. She graduated from CalArts with a BFA in Graphic Design in 2012 & LATTC in Fashion Design in 2017 where she began sustainable clothing projects and co-founded Poche. In 2018, she co-founded
Third Magazine
, a printed art publication and public programming initiative.
︎
︎
---
---
The Cafe/Retail Space & Outdoor Garden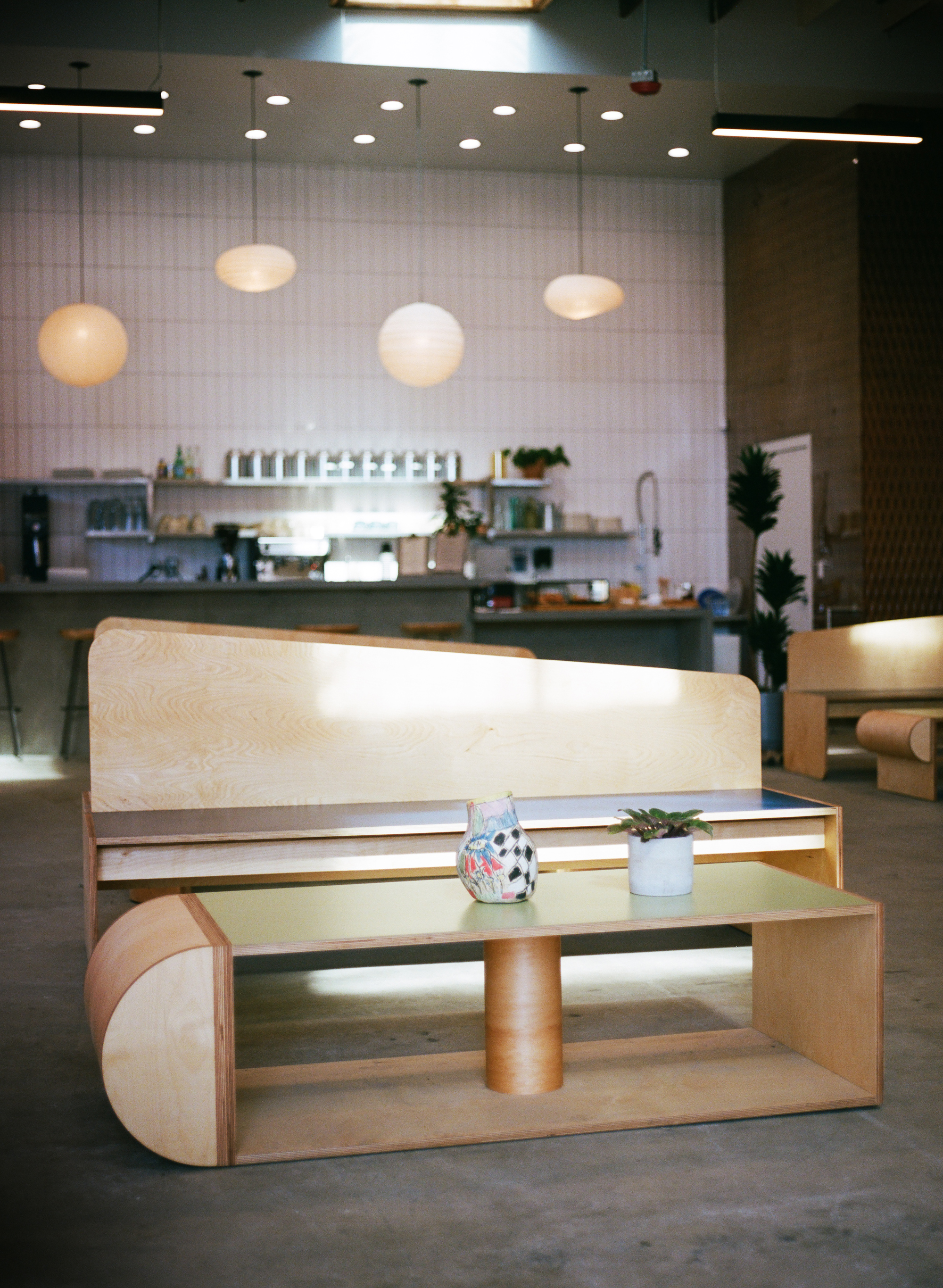 ---
The Gallery

---
Visit Us

1411 Newton St.
Los Angeles, CA 90021
Open 11-6pm Tuesday, Wednesday, Friday, Saturday

Murmurs has a red brick facade with a glass storefront and black gate. The main entrance is through the glass double doors. Cafe Murmurs and the Shop are located in the front room, with the gallery directly behind it. To visit the gallery, proceed through cafe and stay to the left, past the swinging glass doors.

Murmurs consists of a 4,900 sqft warehouse plus a large covered patio garden that acts as a thoroughfare, connecting the front and back spaces. Located just beyond the Southern boundary of the Arts District in the Textile Manufacturing District, Murmurs is one of the few non-manufacturing business on the block.

PARKING
Free, un-metered street parking is readily available.

PUBLIC TRANSPORTATION
The closest Metro station is the Washington Station, off of the Blue Line. You can also take the 51/53 bus to San Pedro/14th Street and walk for 4 minutes.

ACCESSIBILITY
Murmurs is located on the ground floor and the entire premises are wheelchair accessible & ADA compliant. All of our restrooms can accommodate large wheelchairs, as can our bar. A gender neutral restroom is located in the cafe.



Murmurs does not accept unsolicited submissions.