---
Dachi Cole is a mixed media artist working with collage, sculpture, sound, illustration, animation and textile. Often inspired by the talismans of childhood, she uses found and recycled objects to inform her practice. Dachi is a member of the HowDoYouSayYaminAfrican? collective and has exhibited in group exhibitions at the Witte de With: Center for Contemporary Art in Rotterdam, Netherlands (2015), Le Maximum Los Angeles (2021), Svetlana Gallery NY (2020), Freedman Fitzpatrick Los Angeles (2019), Company NY (2019), Condo NY, and Lomex with Arcadia Misa (2018). She is currently based in Santa Fe.
Artist CV︎︎︎
---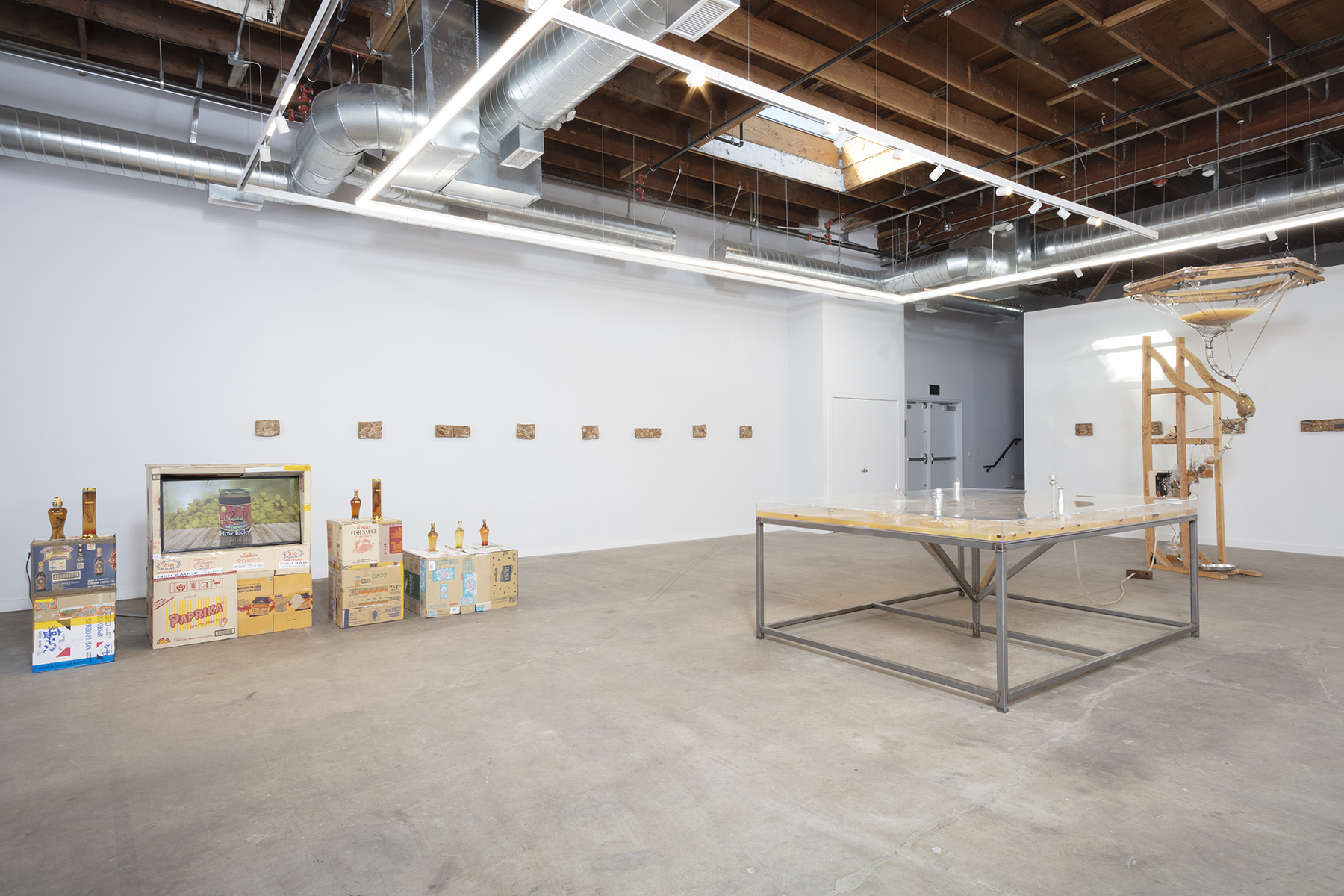 Based in South Korea, Haena Yoo works between Los Angeles and Seoul. She received her MFA from Art Center College of Design in Pasadena, and her BFA from Ewha Woman's University in Seoul. Yoo makes installations constructed with found materials, video, sound, and smell, exploring themes of labor, identity, and global capitalism. With a tinkering process, she is interested in the urgency created by limiting materials to what is at hand, showing the archeological and socio-political status of the maker.

---
Born 1989 in Parral, MX, Ruben Ulises Rodriguez Montoya's lil monsters are a fantastic becoming that center around anthologies and social issues concerning border culture, abjection, and mestizaje. Aided by magical realism, nahualismo, Sci-Fi, and the labor of his family, his work hybridizes and creates parallels between land, the human, and the animal as a way to investigate the process in which violence eradicates, erases, and erodes communities of color.
---
Born in Long Island, NY, 1991, Kellogg attended The Cooper Union. His work draws from the architectural and symbolic history of an elite and secretive class, borrowing from the crests, engravings, and cryptic ornamentation of facades. Kellogg applies the logic and vernacular of the semiotician, following tenuous but poetic connections between the entertain-ment industry, religious or occult institutions, and political organizations. Whether or not a particular connection can be proven is secondary to the kernel of truth that lies in the impulse to seek it. At the heart of this practice is a longing, or a prayer, for an essential truth that may never be told.