Apocalypso
Yves. B Golden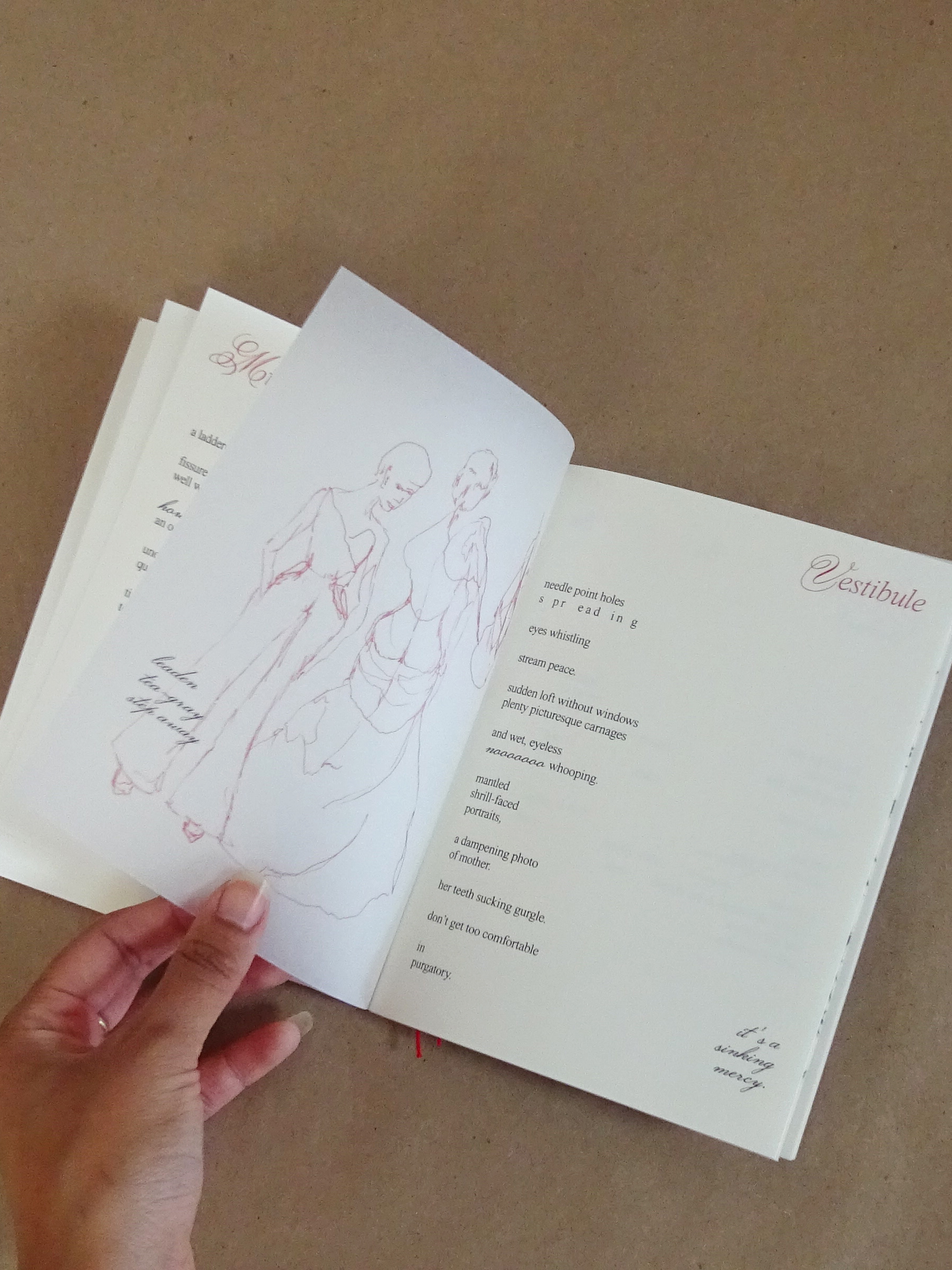 Info
---
Apocalypso is an ever-unfolding meditation of surrender and transformation. This collection of poems is unique in that the works have gone through dozens of shifts and rearrangements to arrive at this specific form. The poems themselves celebrate a life's worth of personal mutability and borrow from privital chapters of my life where my mind, body and spirit expanded, transformed and rearranged itself. The book and included silk scarf has illustrations by iconic artist Raheem Edelen whose images are similarly unfixed. The title poem, "This is my Apocalypso" is about shedding skin and joining the rhyme scheme of the universe. Balance, becoming, beauty - enjoy these prayers, wrap your head with these materials.

Book ~
5.5" x 6.5"
40 pages
Cardstock, linen and vellum paper
Hand-bound saddle stitch with red thread
Hand signed by the artist

Scarf ~
24" x 18"
100% deadstock silk chiffon
Overlock edge trim
Two color screenprint
Vacuum sealed packaging.
Very special edition of 40.
Illustrations by Raheem Edelen. Book & scarf designed by Gabrielle Datau & Murmurs Press.
Bio

---
Yves B Golden is a multidisciplinary artist, writer, organizer, DJ and co-founder of the Herbal Mutual Aid Network. She is inspired by the sacred bond that exists between memory and physical objects. Her collaborative and solo works have been featured in Serpentine Gallery Pavilion, ICA London, NADA Miami 2019, Yaby Madrid, Springsteen Gallery Baltimore, Caleb Bingham Gallery at University of Missouri and Raw Material Company Senegal.


---
---