June 17 - July 30, 2023
Virginia is for Lovers: The Official Courtroom
Drawings from Depp v. Heard
Isabelle Brourman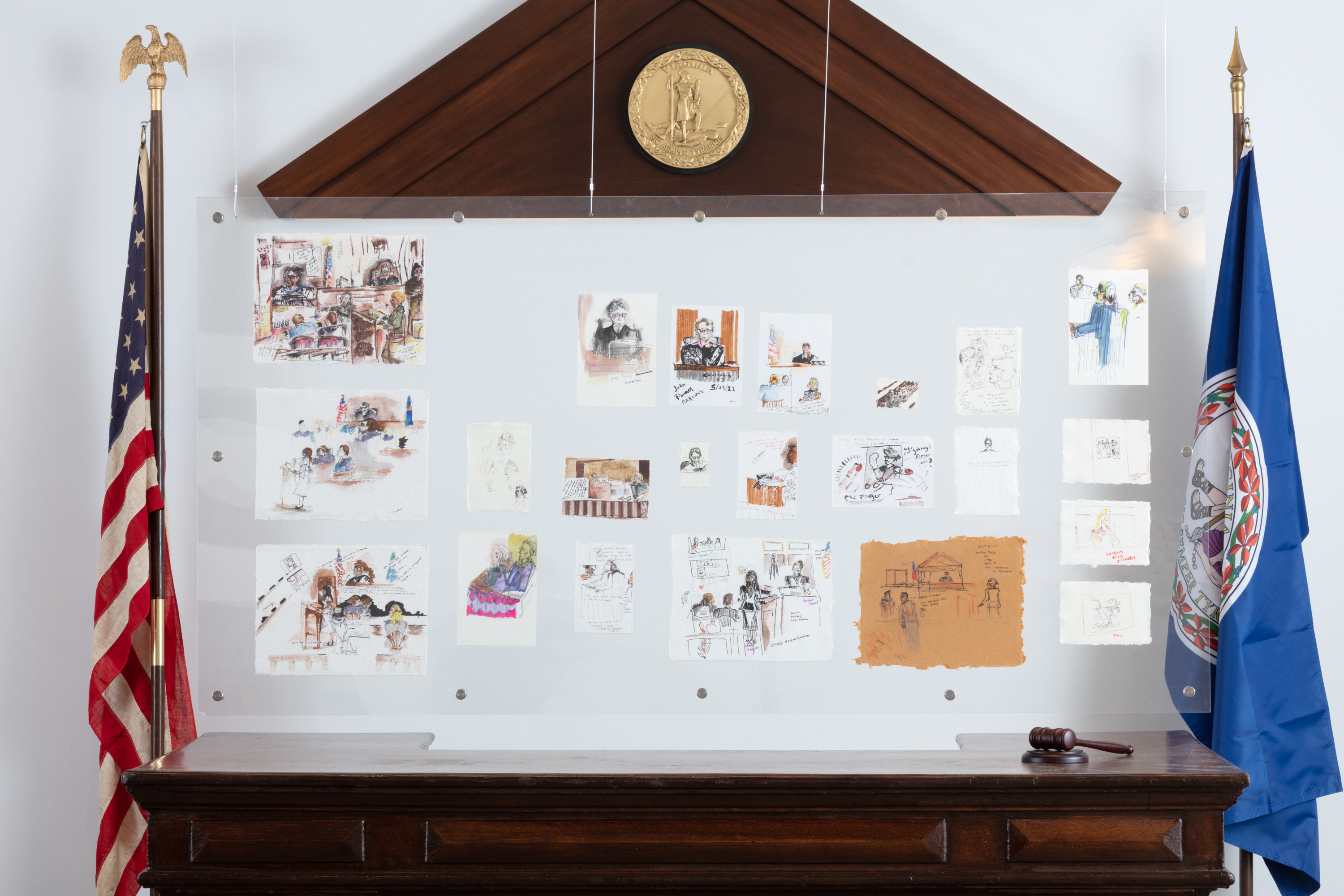 Virginia is for Lovers: the official courtroom drawings from Depp v. Heard. This exhibition, which features over 100 never before seen drawings created by Brourman during the 2022 trial in Fairfax County Virginia, invites a reexamination of a highly publicized event through the lens of courtroom illustration: acting as the analog counterpoint to the trial's viral media sensation. Virginia is for Lovers explores the collision of contemporary and traditional modes of spectatorship, producing new revelations that probe our culture's obsession with spectacle.

Isabelle Brourman is a versatile artist, designer and writer based in Brooklyn, New York. She holds a BA in art history from the University of Michigan (2015) and an MFA from the Pratt Institute (2019), specializing in painting and drawing. Her practice plays with traditional modes of art making as an access point for experimentation: merging performance, collage, painting, printmaking, and the written word to create evocative compositions that oscillate between the realms of fantasy and everyday life.

In her latest venture as a high-profile court artist, Brourman explores the intricate power dynamics within legal spaces, the fusion of entertainment and politics, and the disparities between real-time experiences and their subsequent portrayal in cultural mediums like TikTok and mainstream news cycles.
Installation Views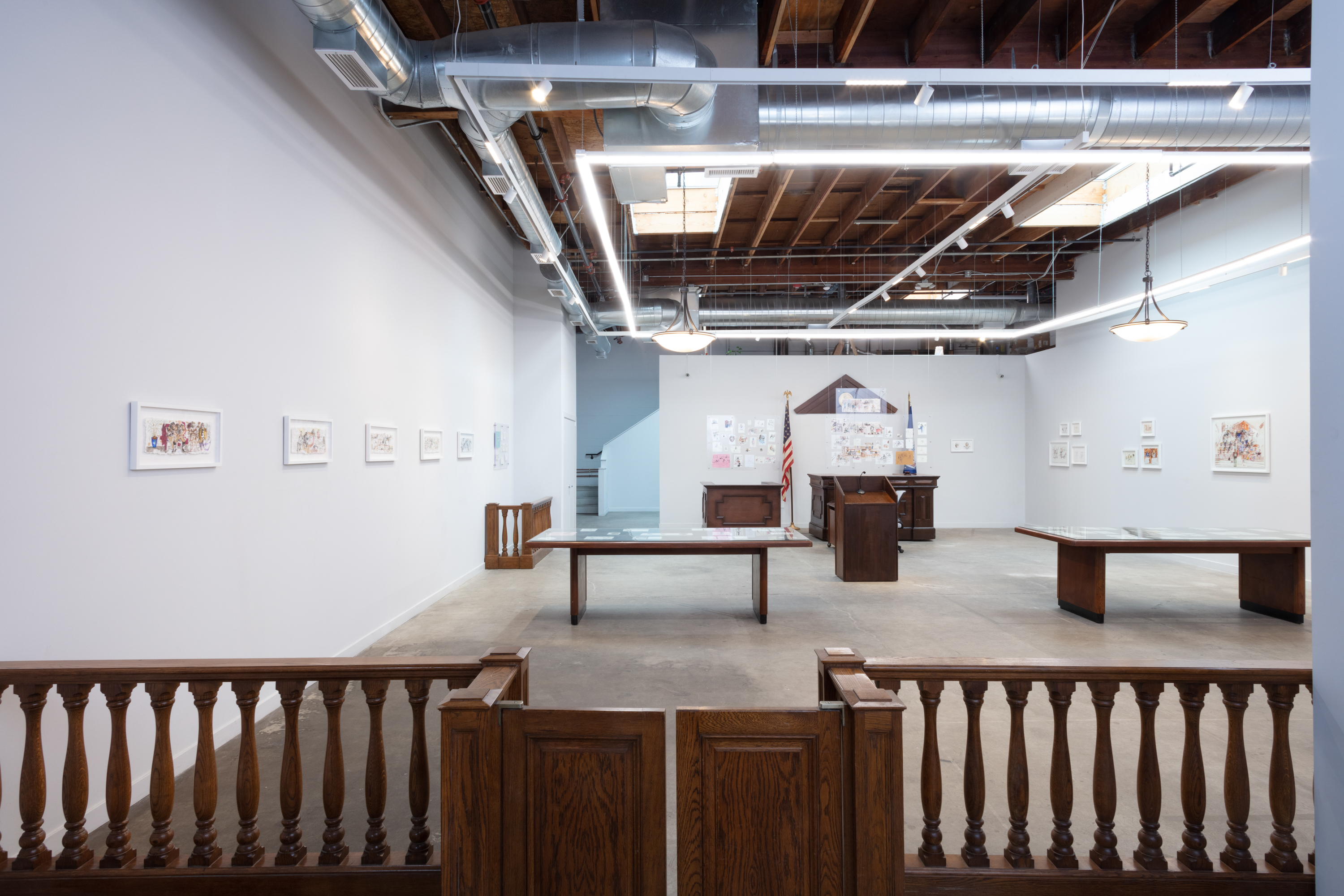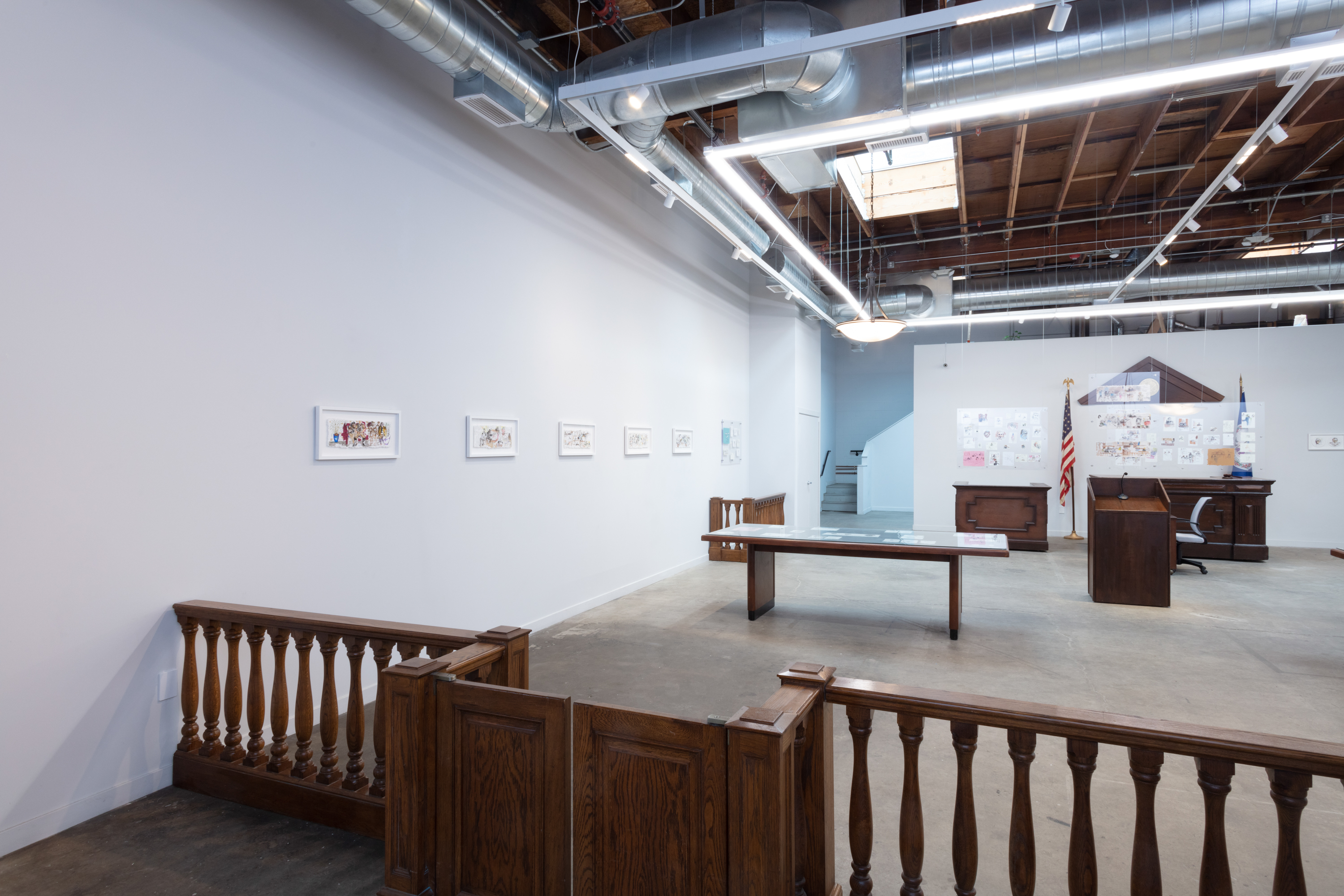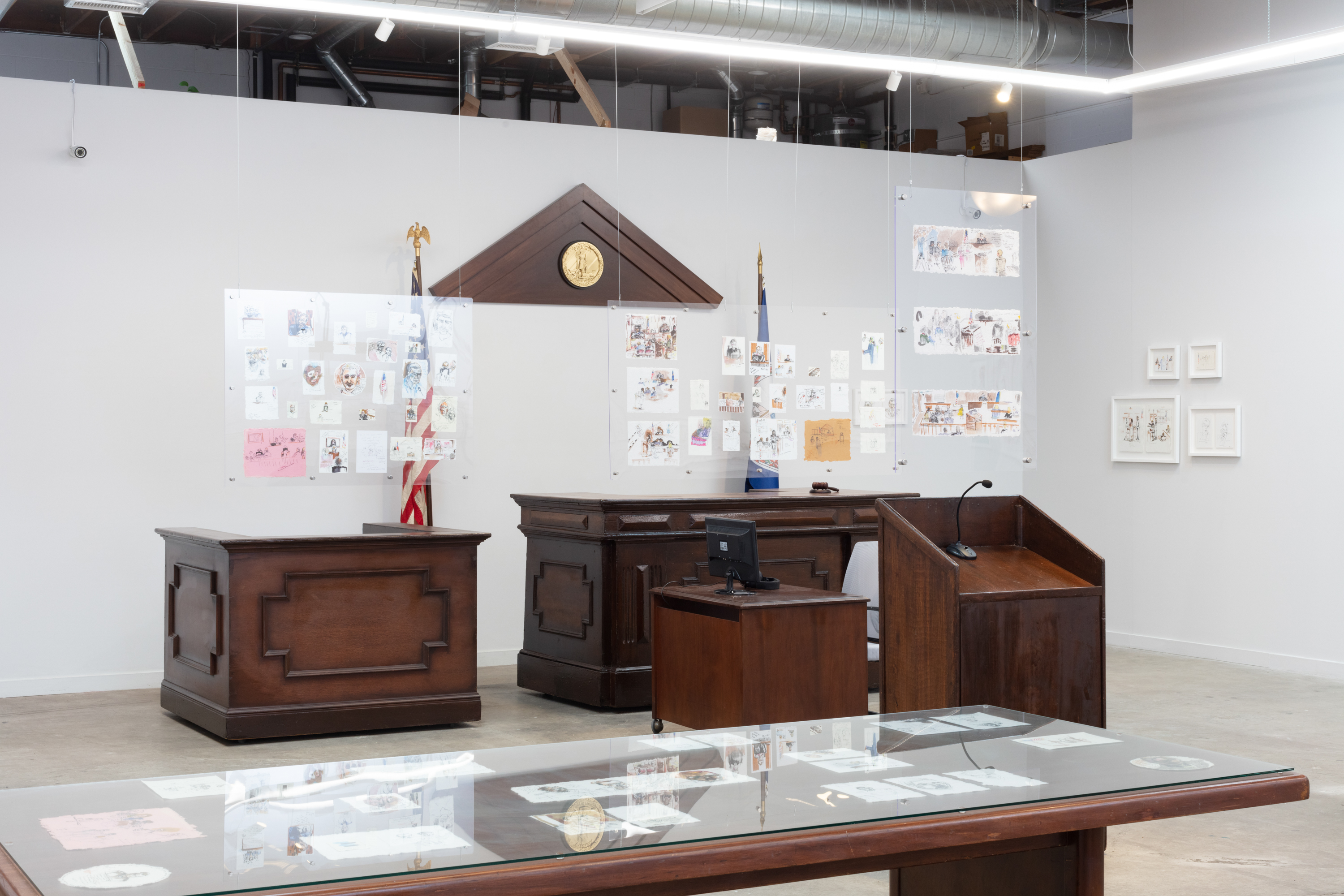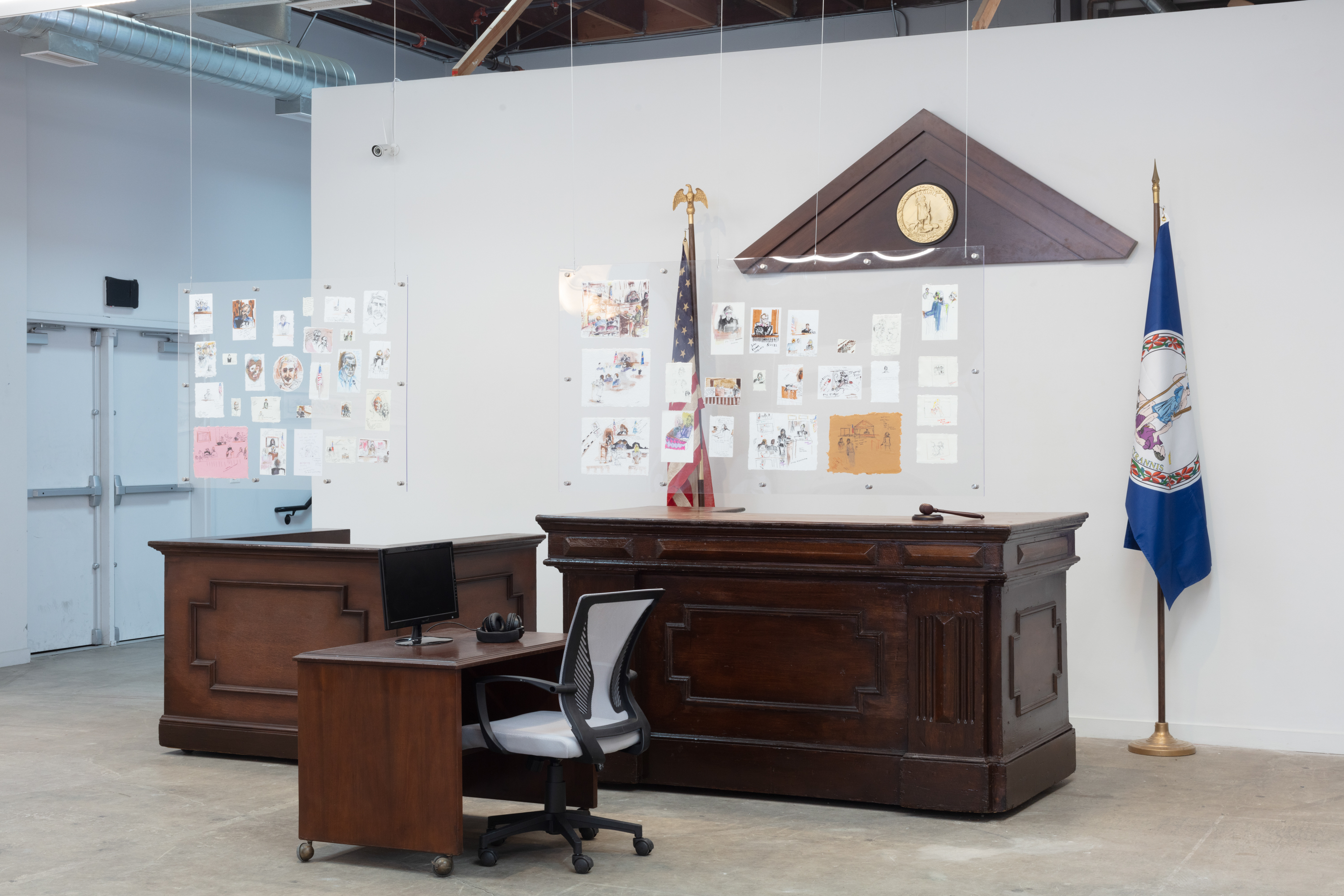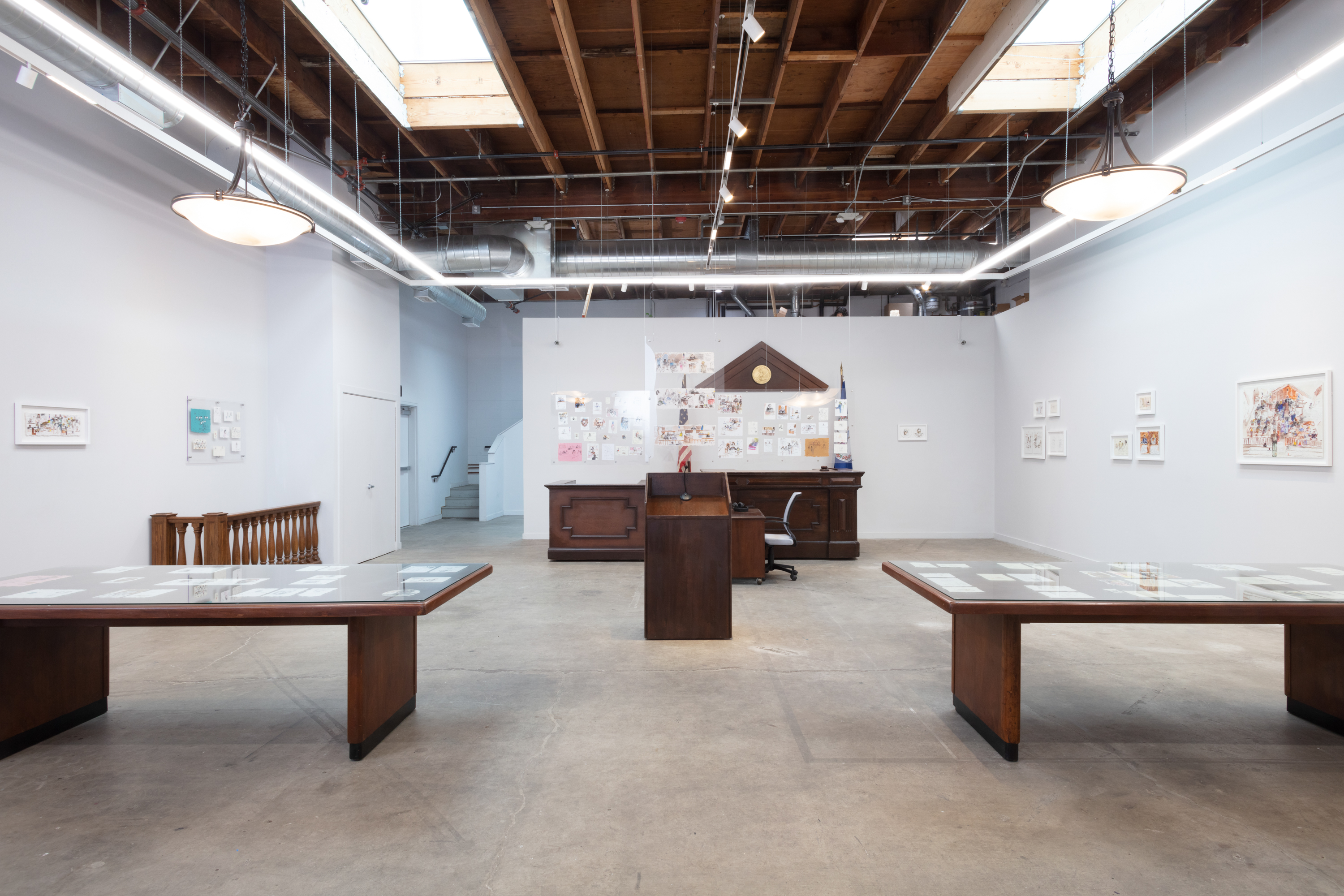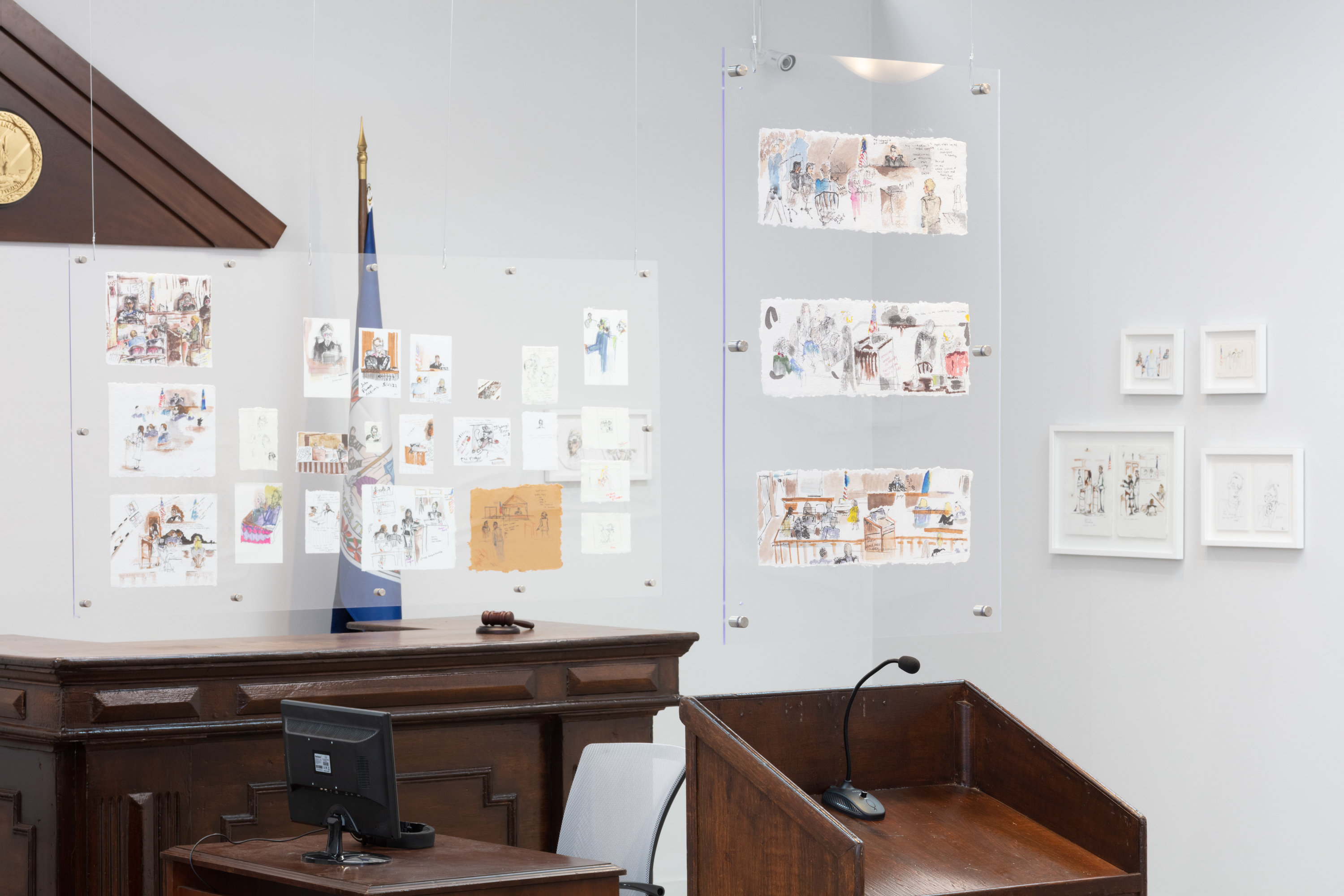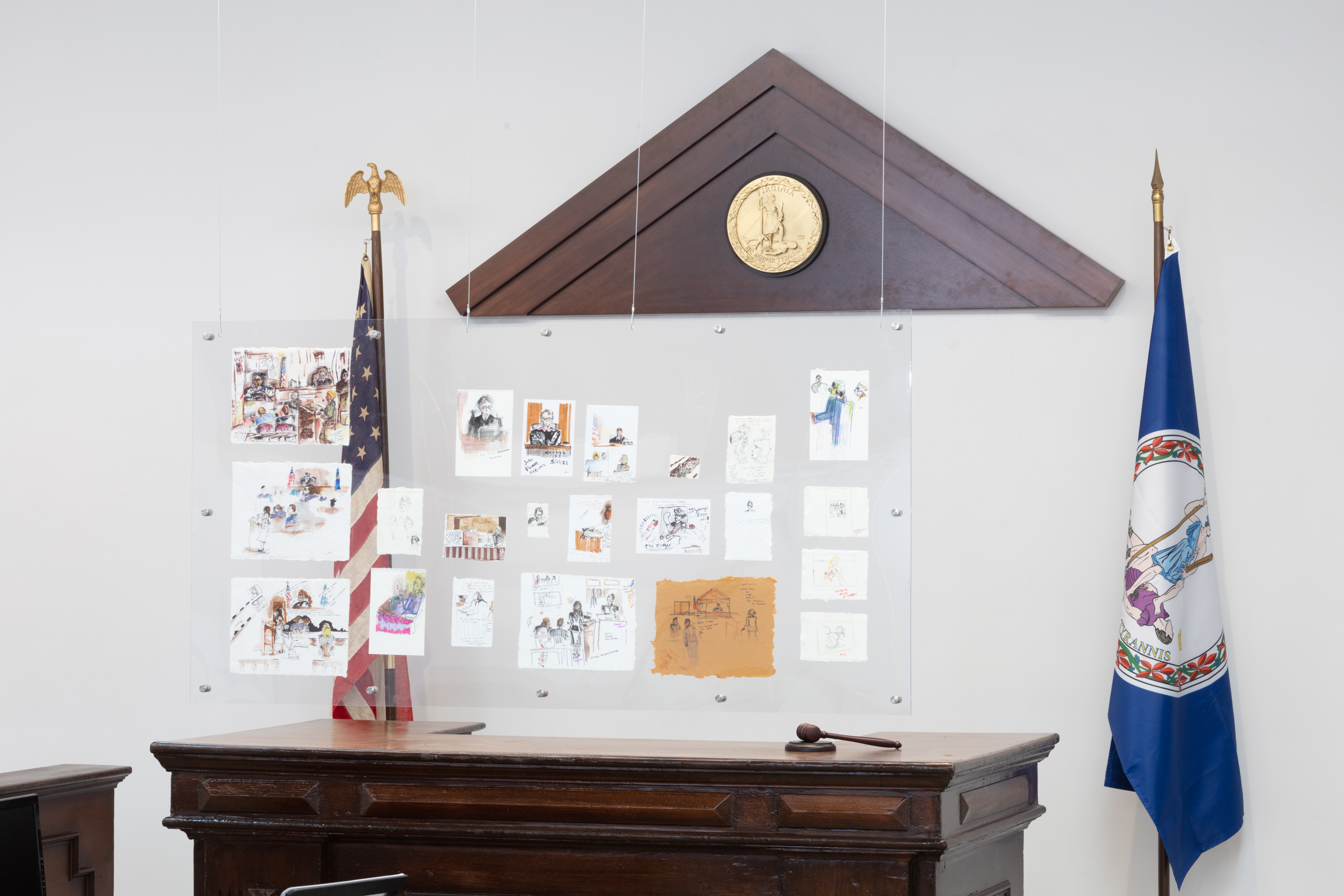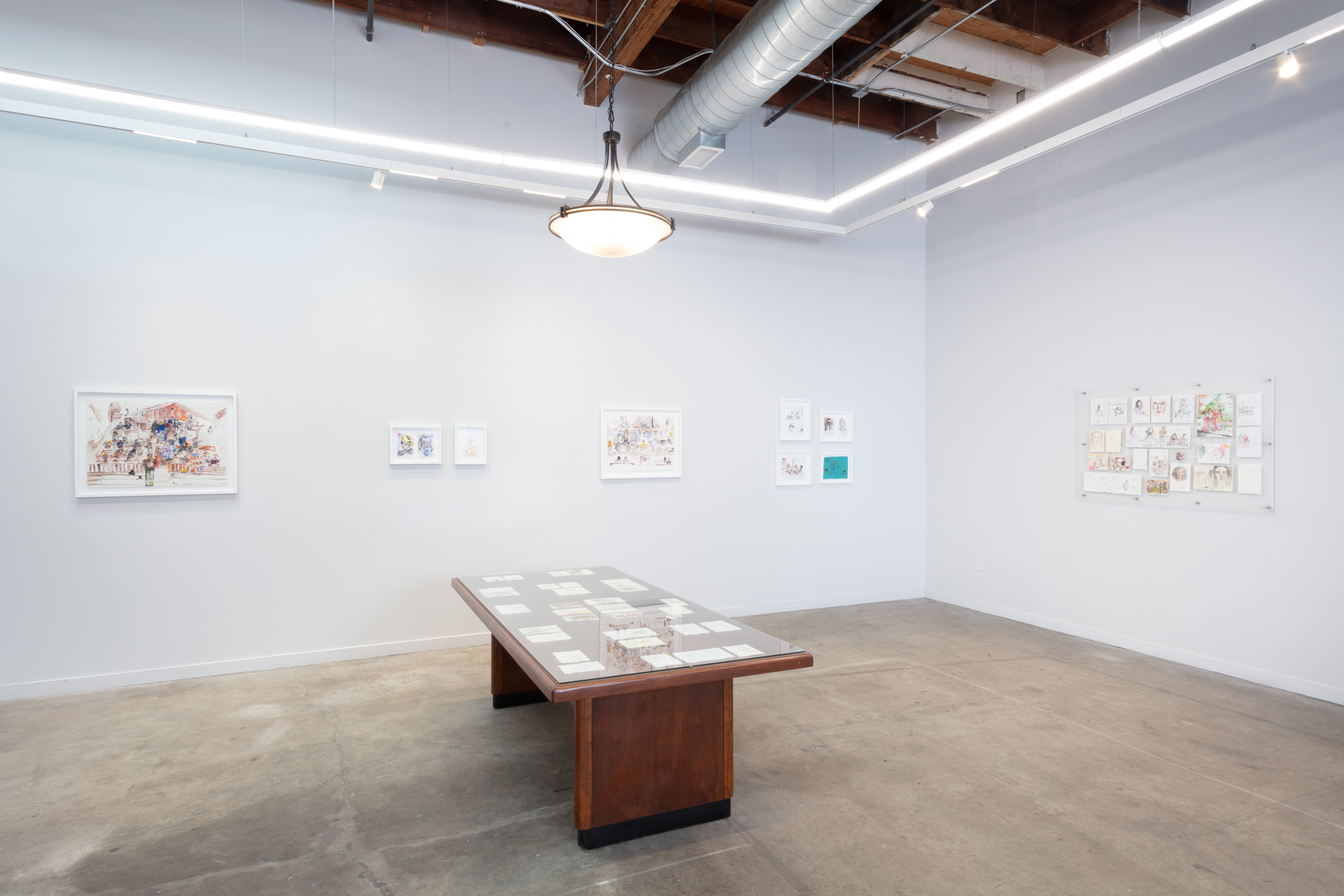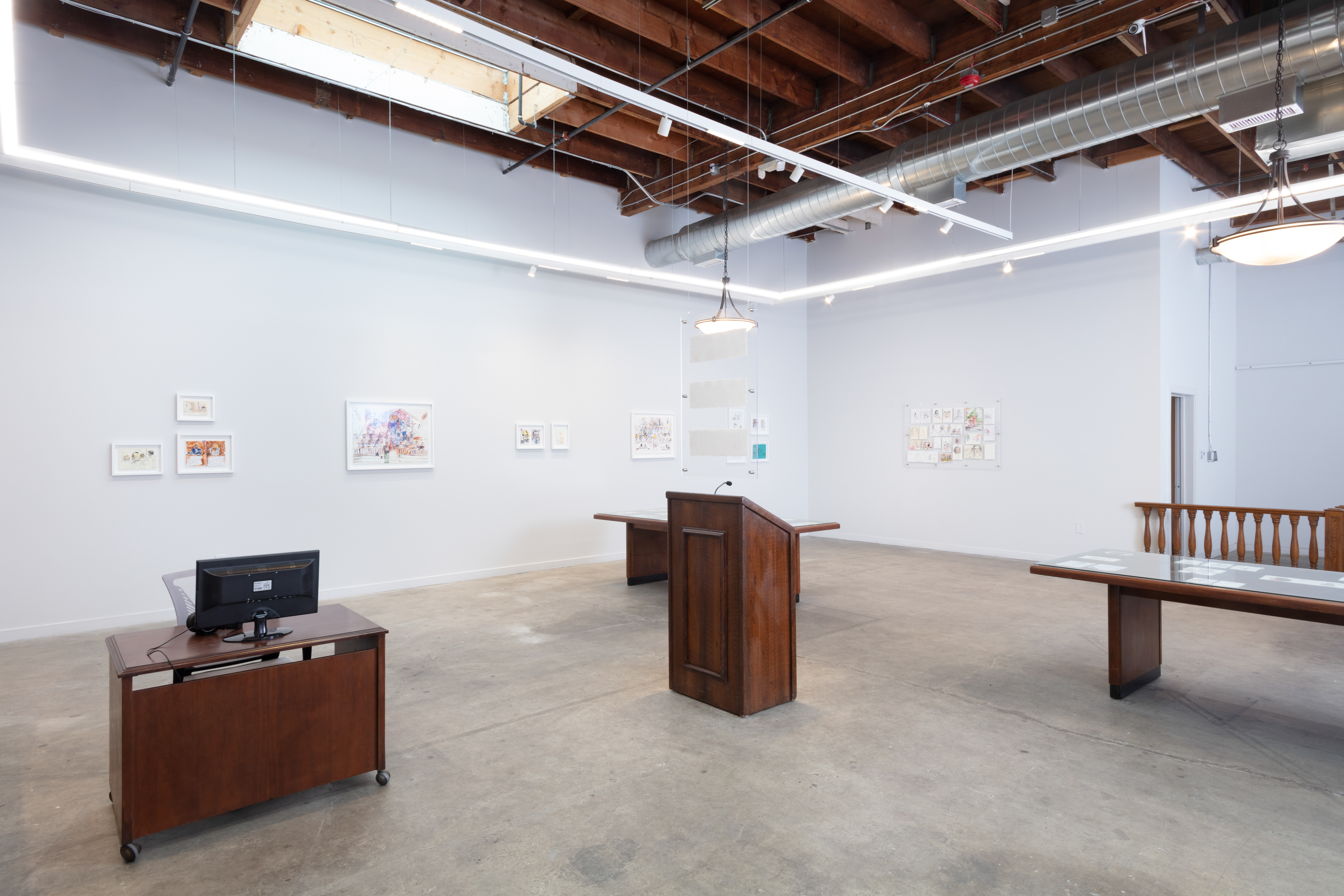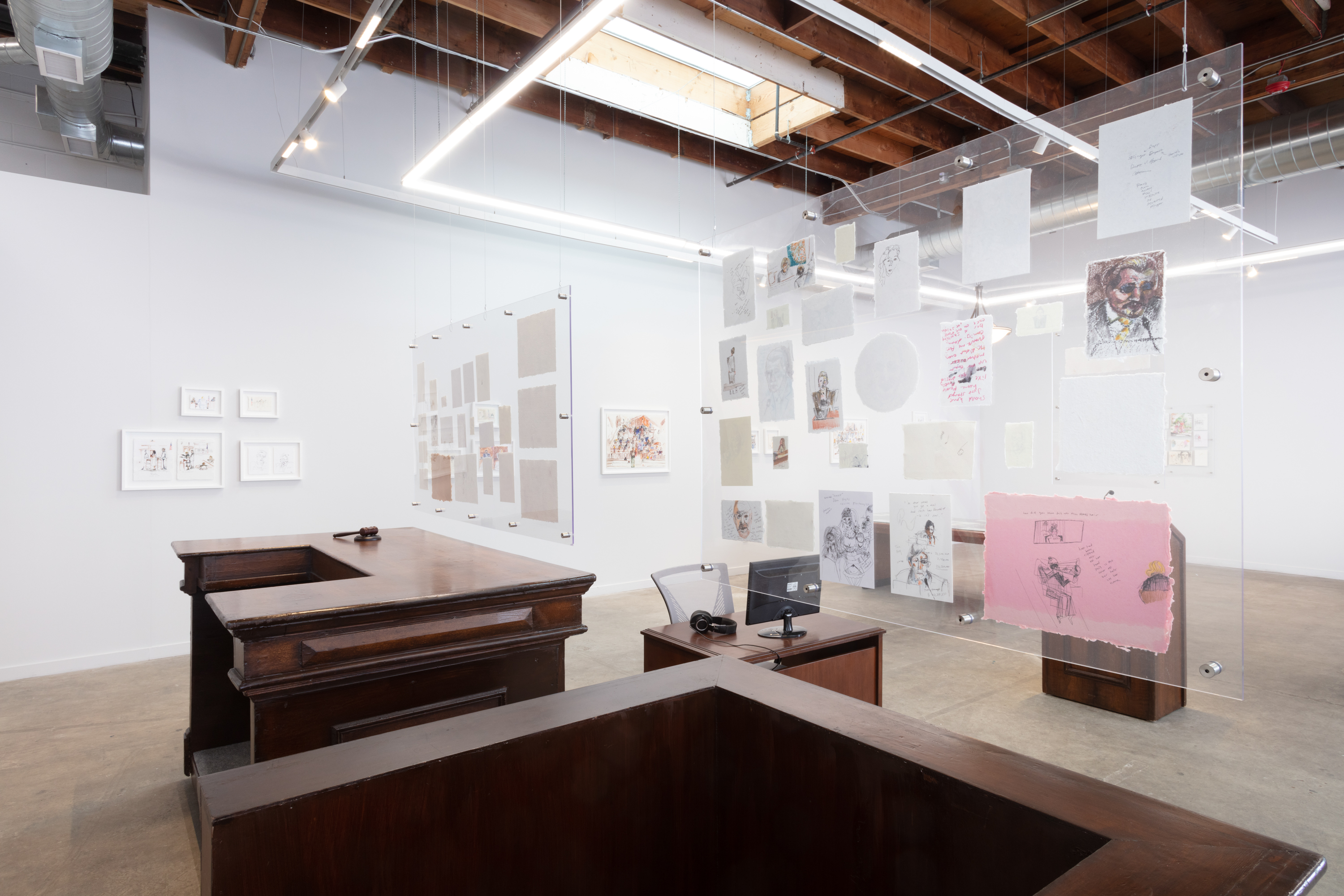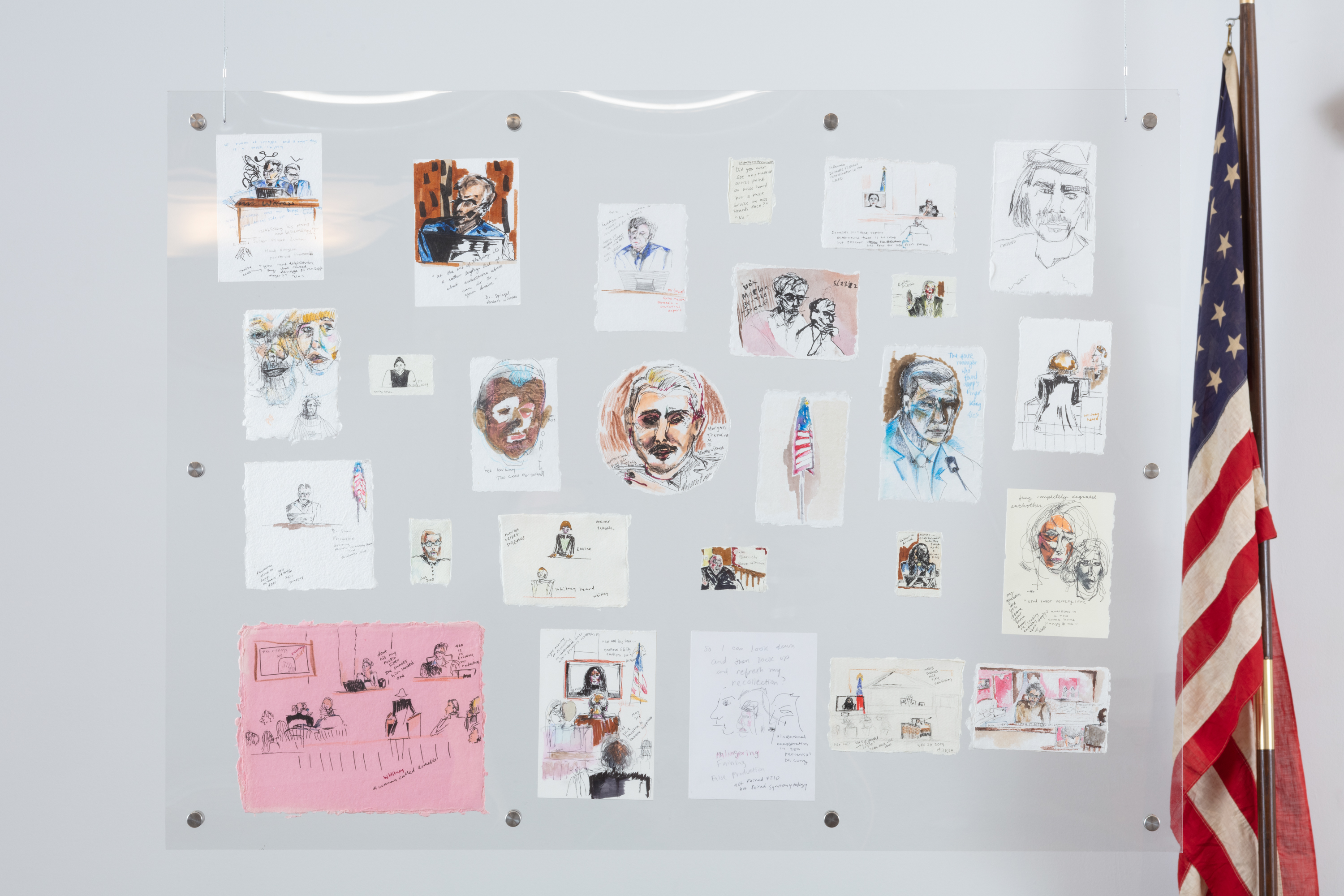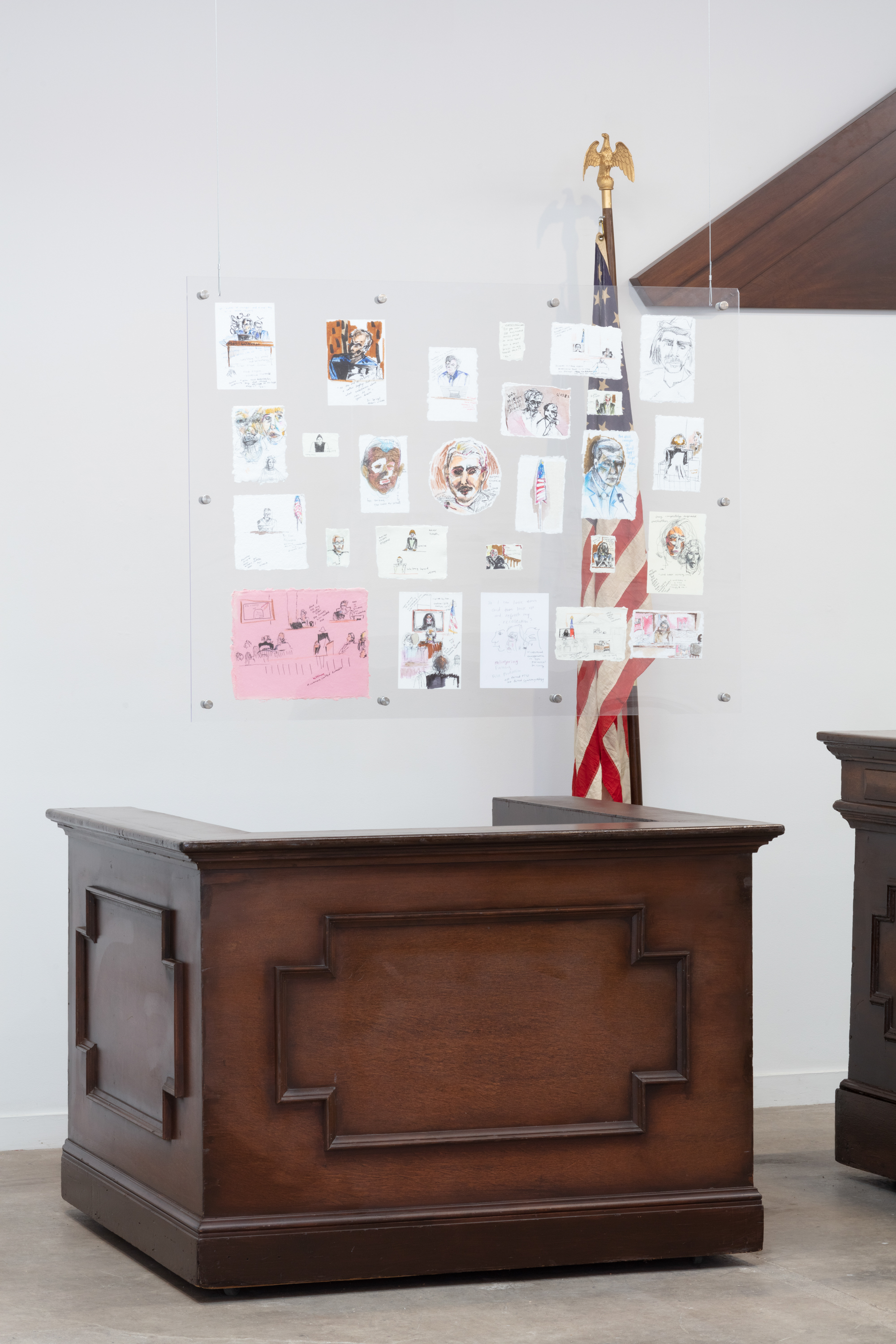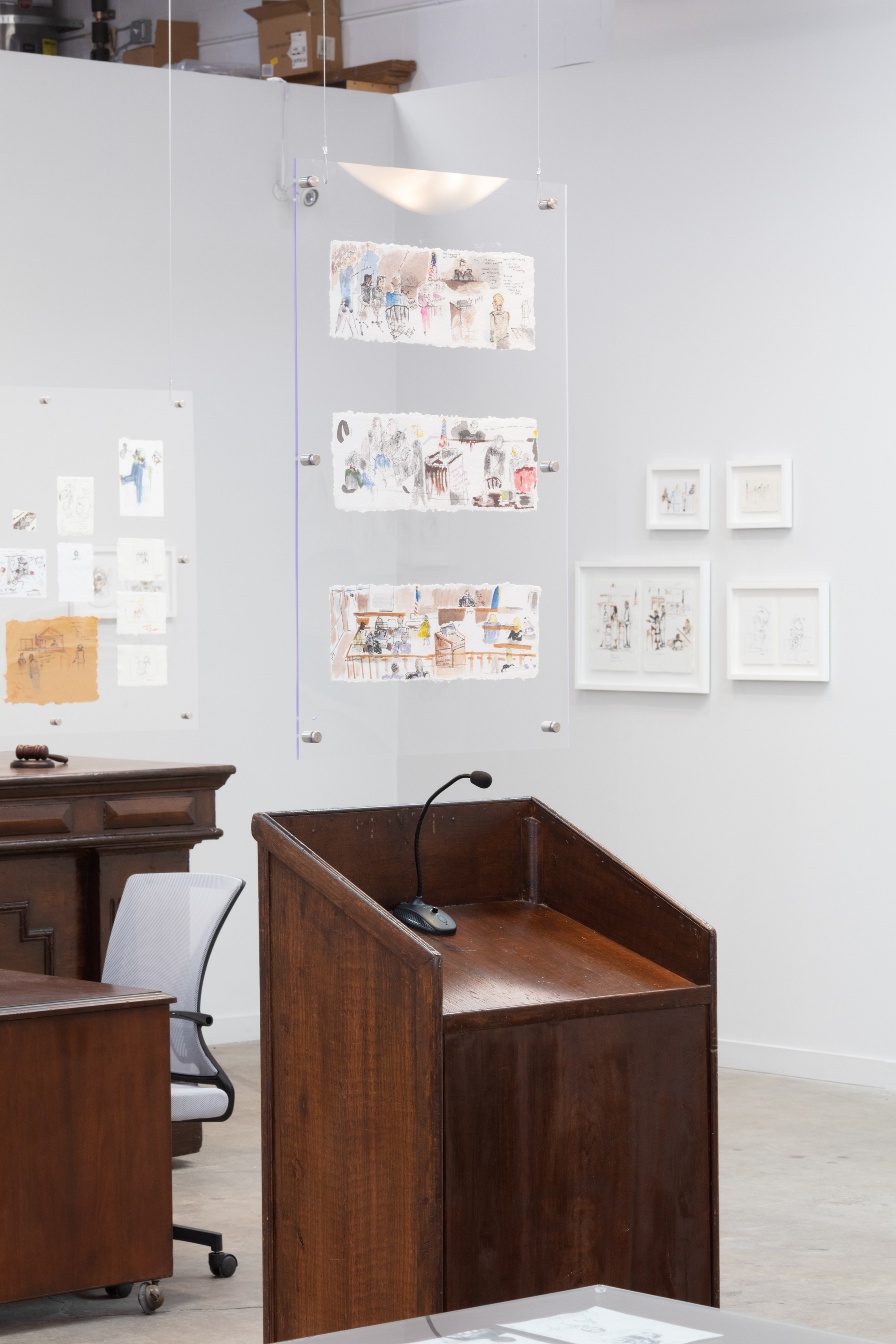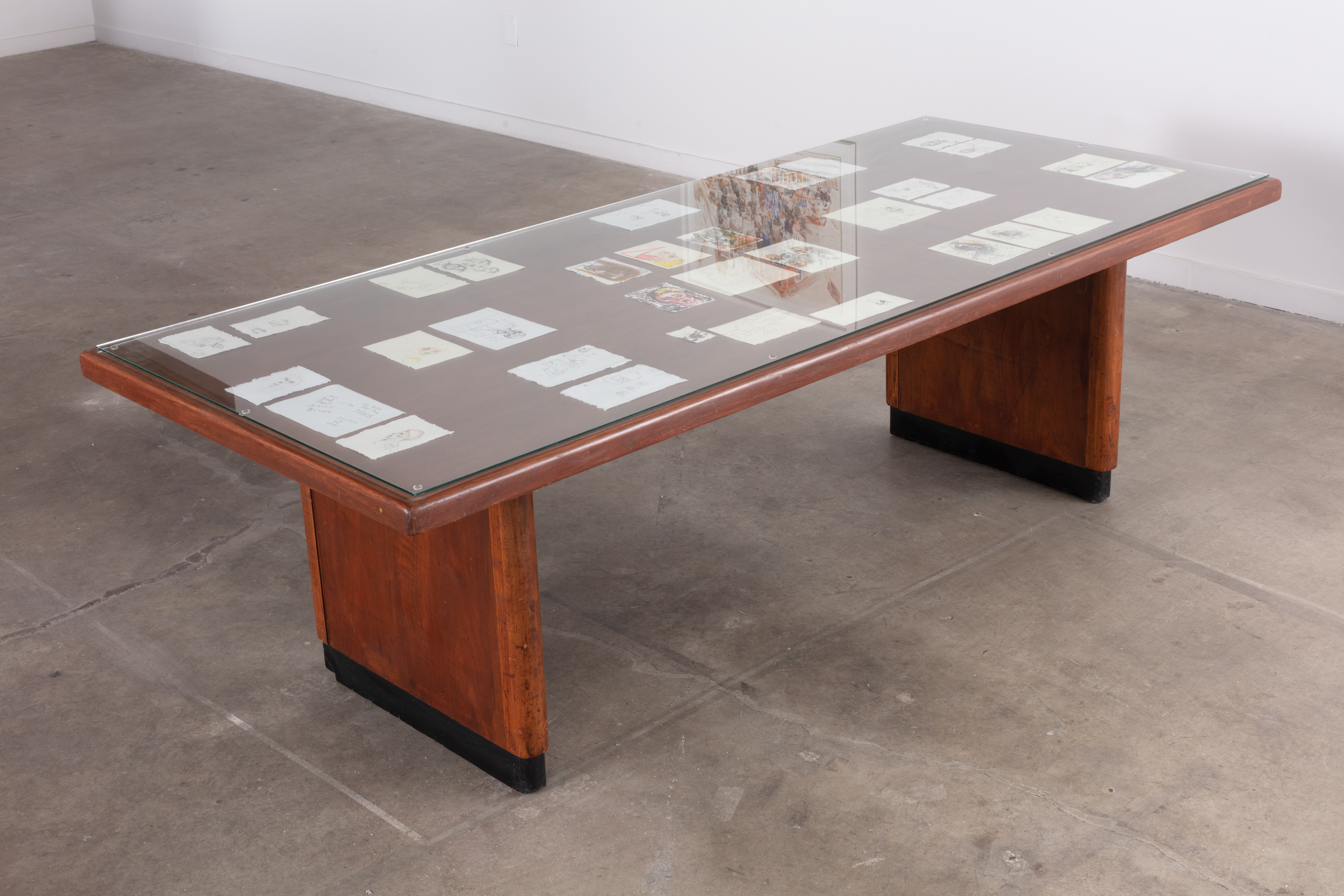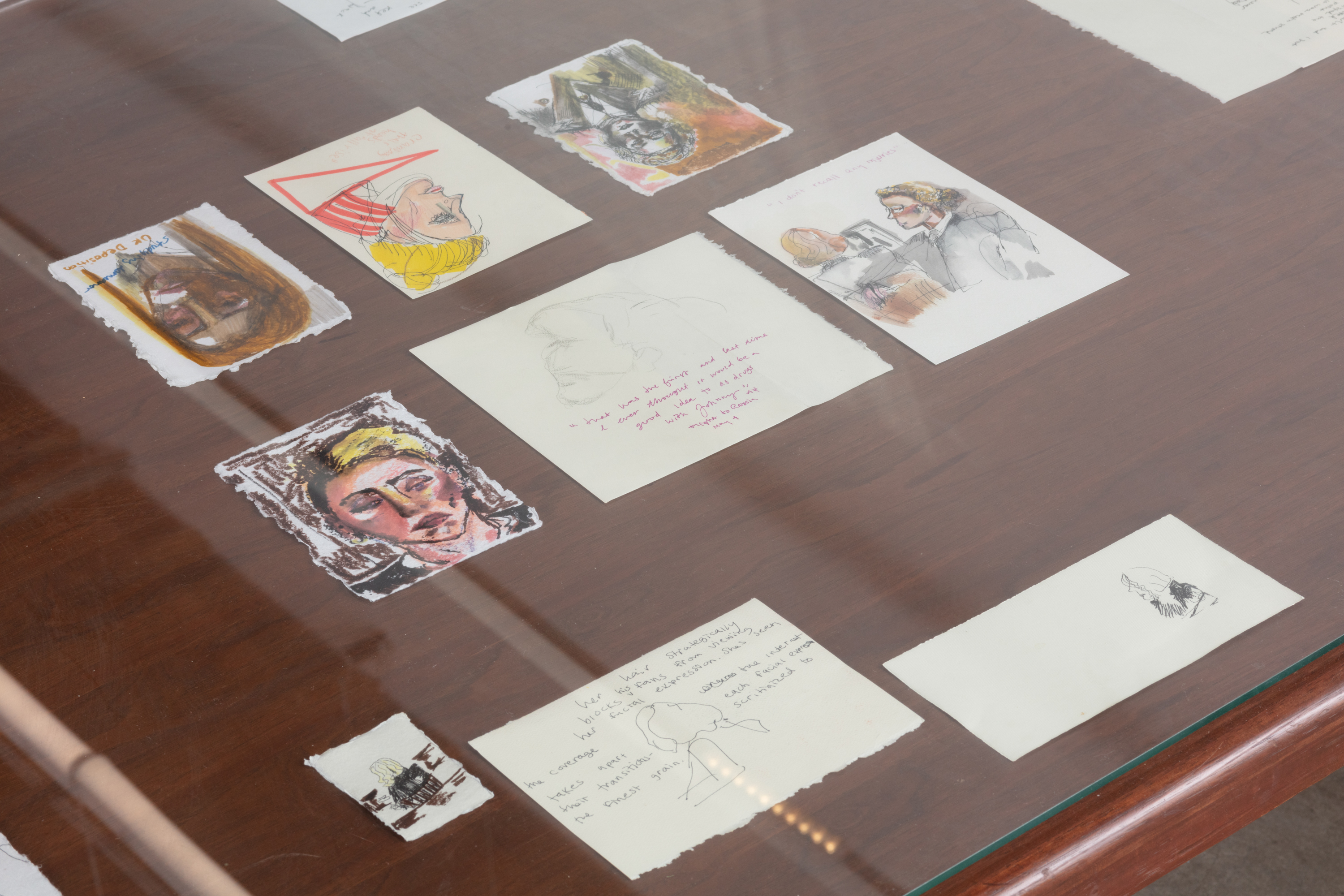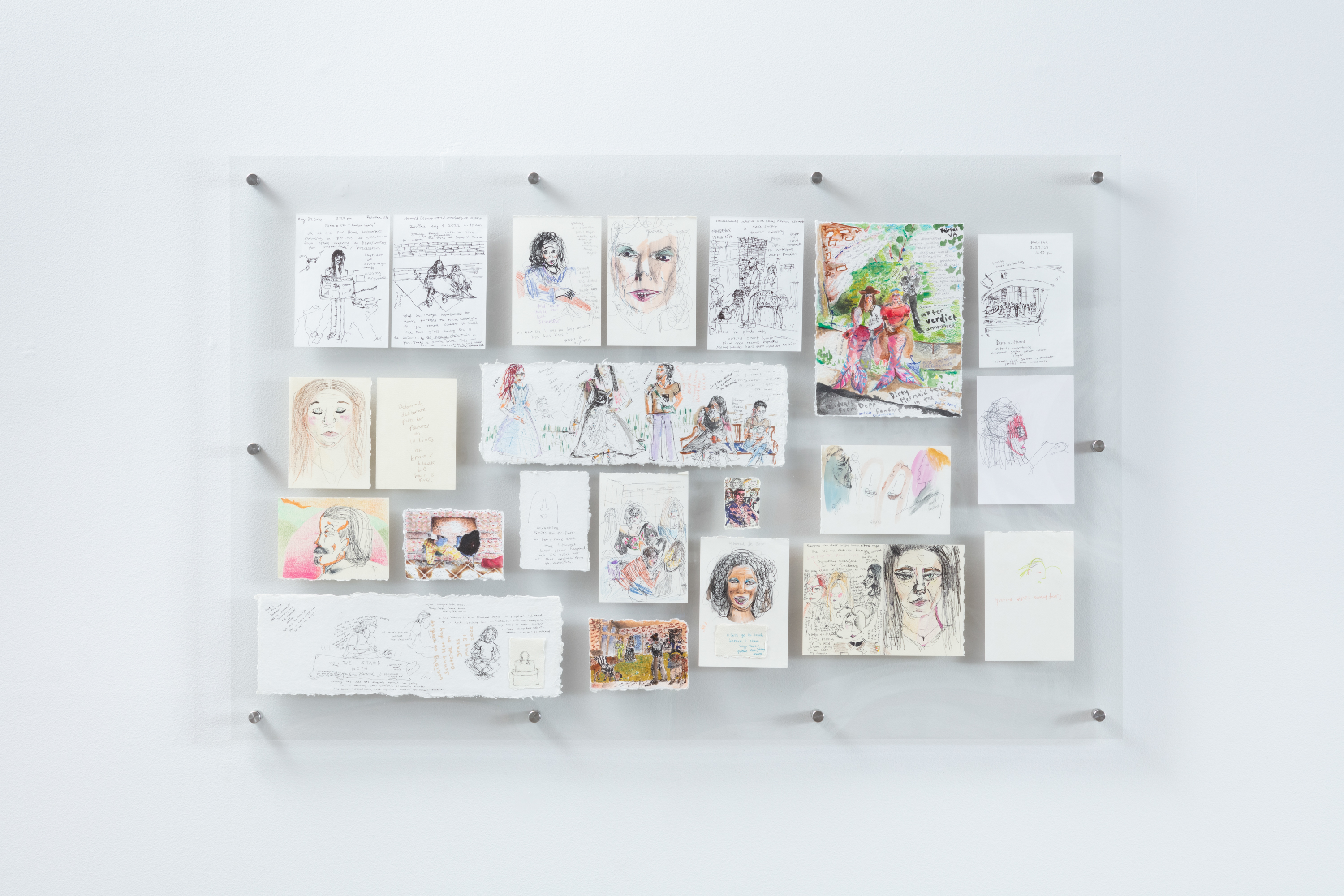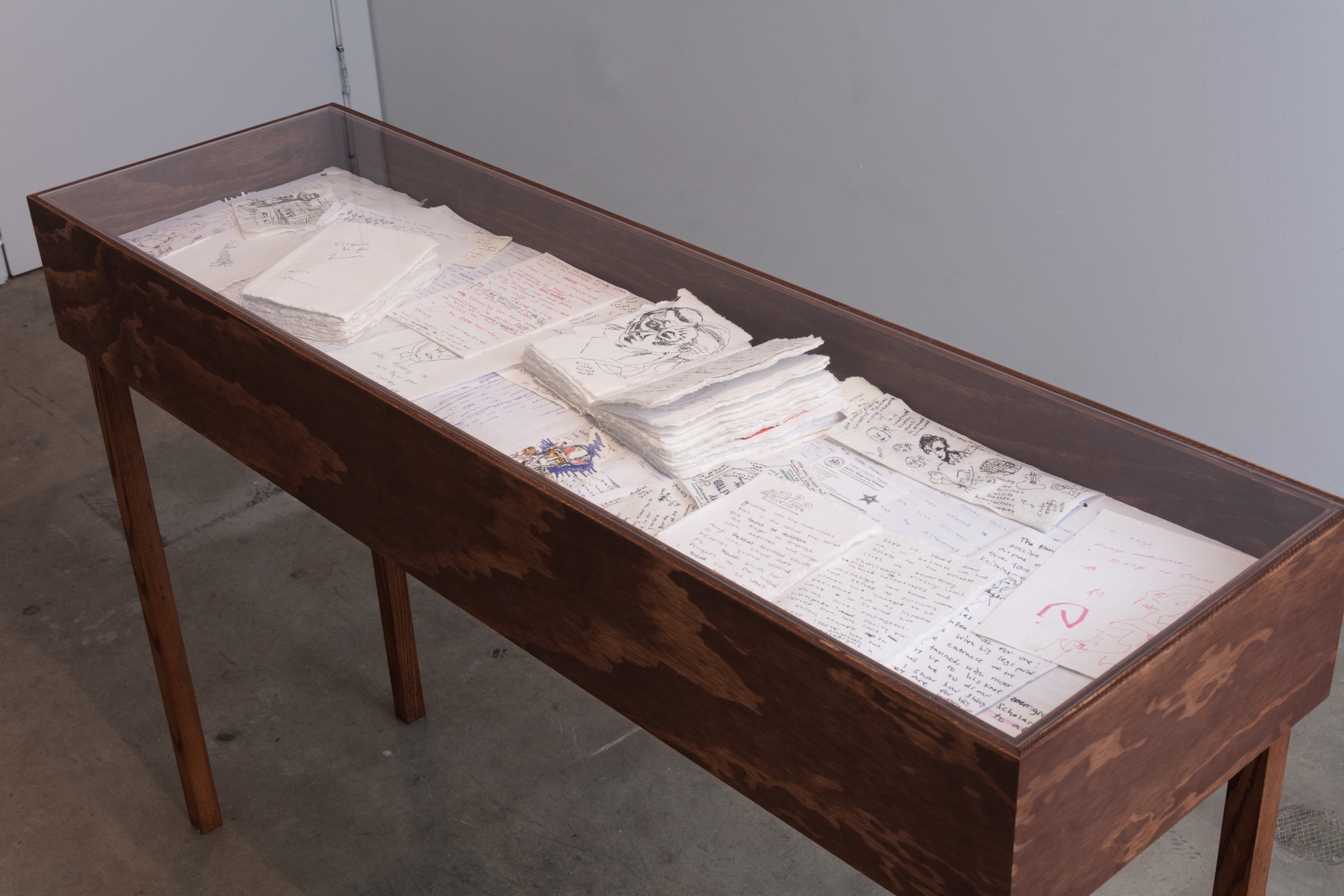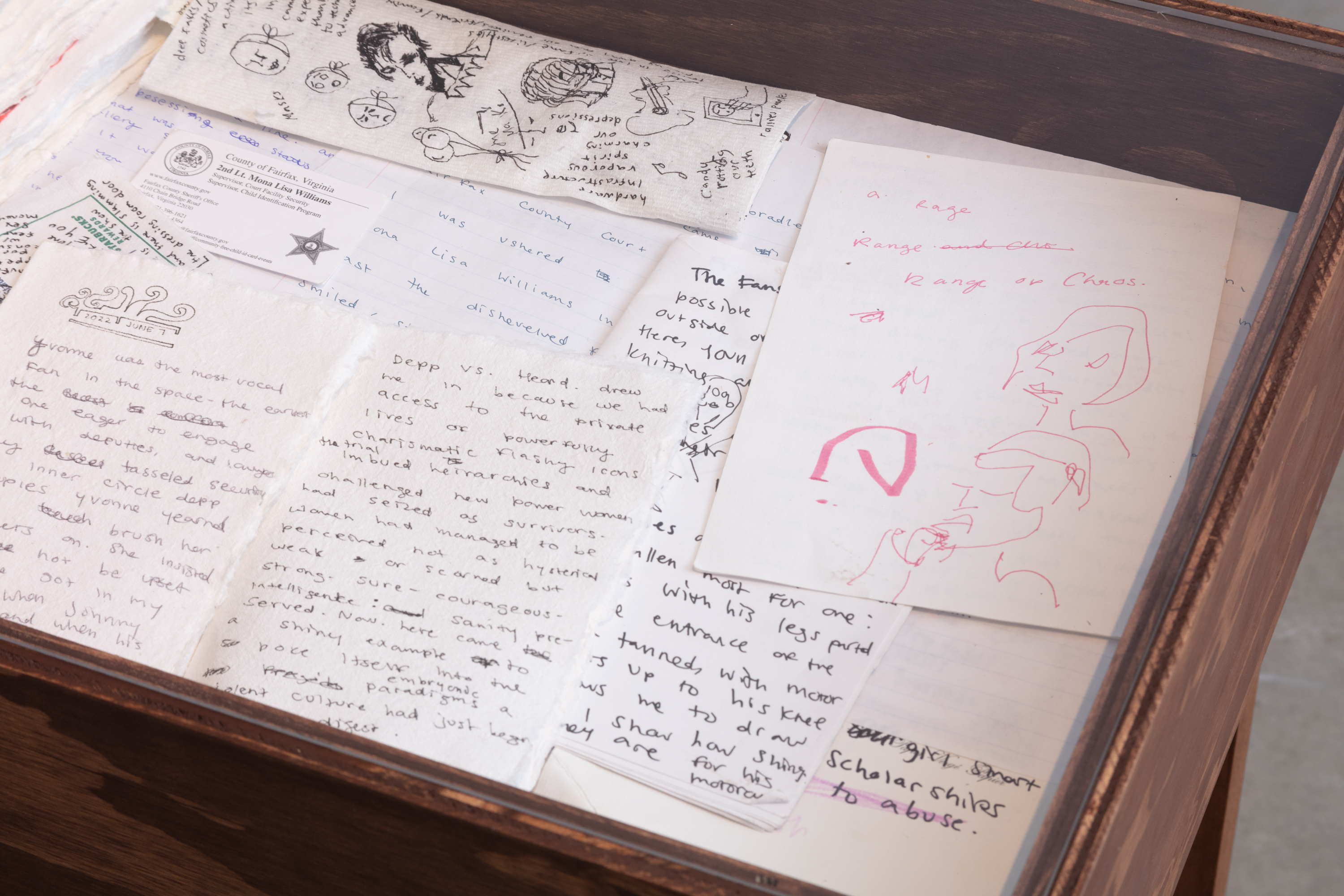 "Maybe this will make you happy" Plaintiff's Exhibit #342, 19 minutes 40 seconds to 25 minutes 25 seconds,
2022
Watercolor and ink on Awagami paper
11.5 x 15 x 1 in
Wayne Dennison Cross Examines Defense's Expert Witness Forensic Pyschologist Dr. Hughes,
2022
Watercolor and ink on Awagami paper
9.25 x 11 x 1 in
Split Landscape: Depp & Heard Take the Stand,
2022
Ink, watercolor, and colored pencil on cardstock
14 x 17 x 1 in
Rebecca MacDowell Lecaroz Cross Examination of Whitney Heard,
2022
Watercolor and ink on Awagami paper
8.5 x 11 x 1 in
Amber & Johnny (circle diptych),
2022
Watercolor and ink on Awagami paper
9.75 x 17 in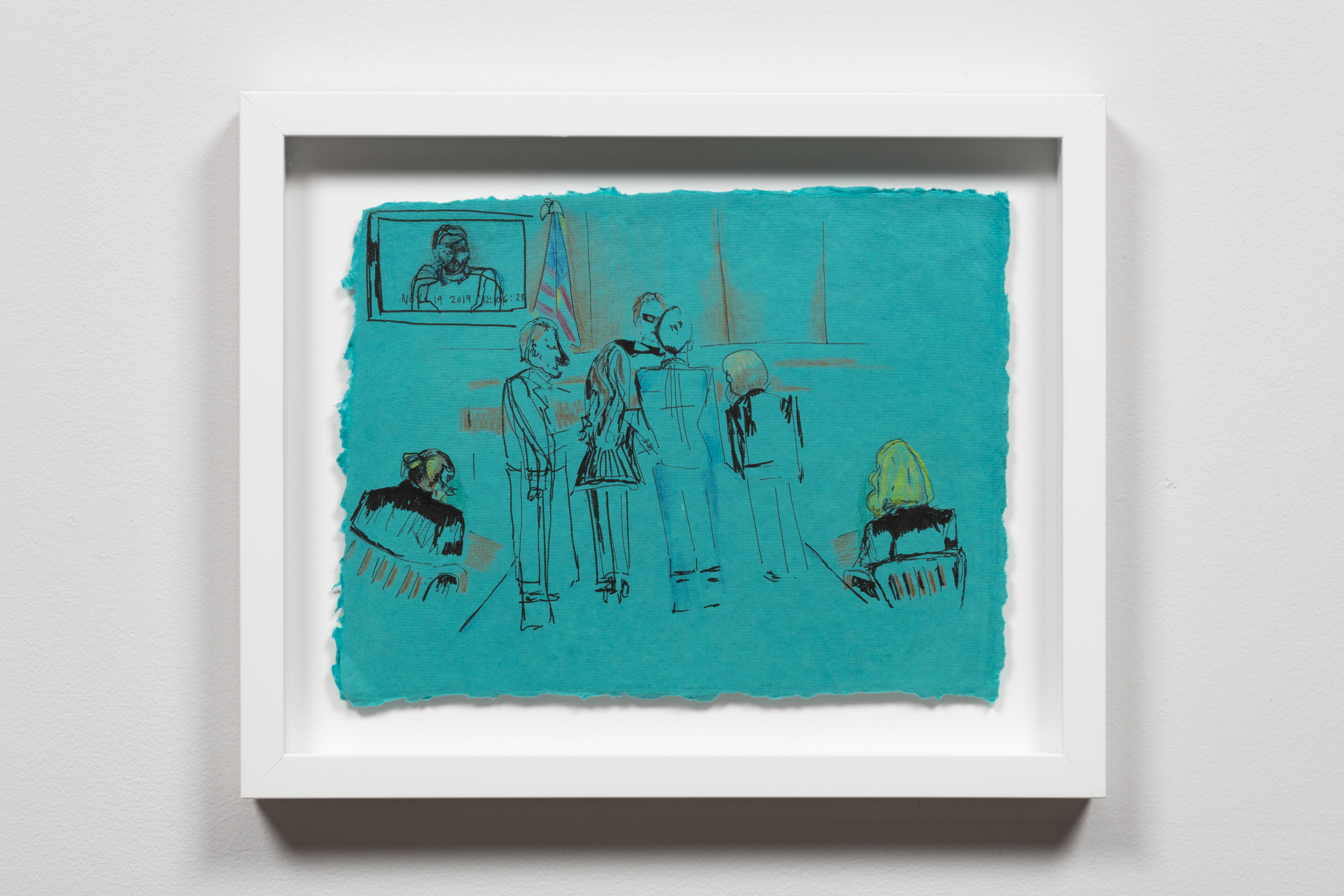 Approach II,
2022
Ink, watercolor, and colored pencil on hand torn paper
12 x 15.5 x 1 in