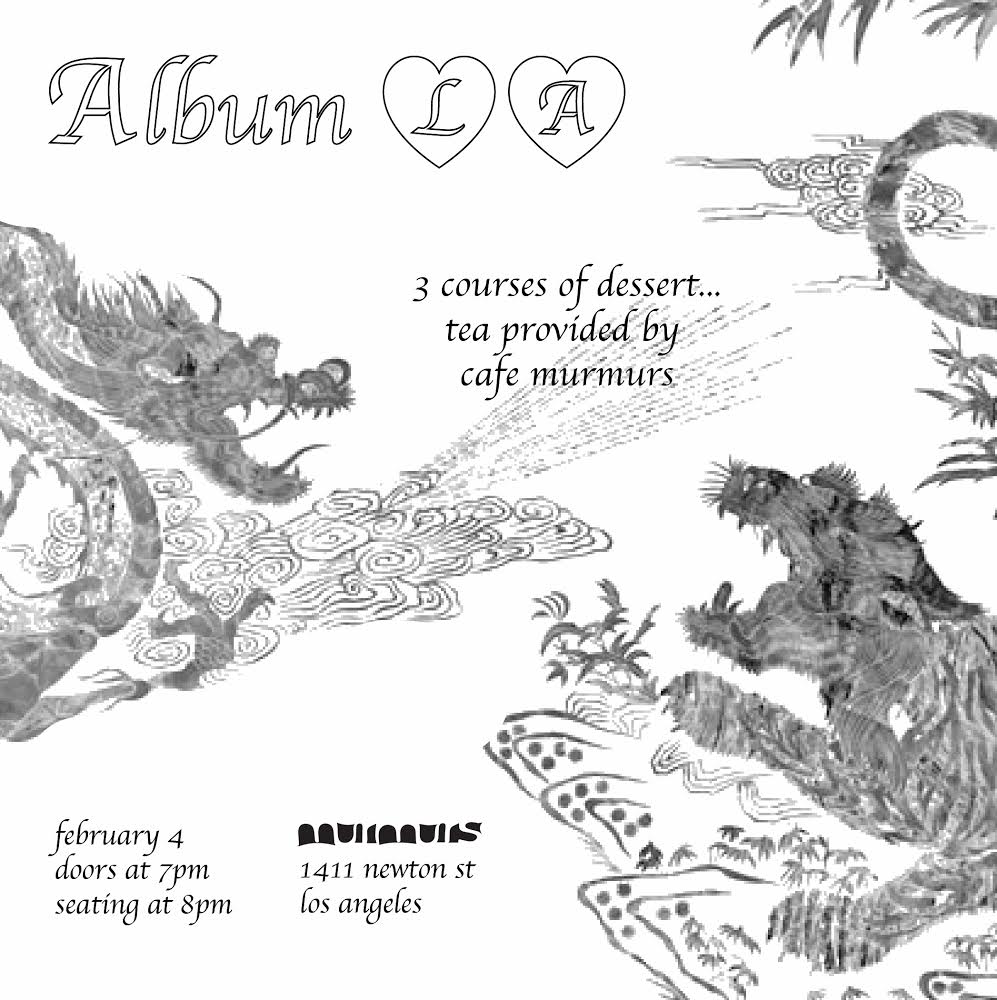 Dessert Tasting with Album LA
Tuesday February 4, 2020 | 8-10 PM
Join us Tuesday for an evening of desserts at Cafe Murmurs hosted by Album LA: a collection of memories, tastes, and flavors shared via pop-up tasting menus created by Mina and Julie Park.
To kick off the new year, this pop-up tasting is a playful take on a Korean tea house experience, meant to embody an ideology of tea as a form of sharing and giving.
About the chefs: Mina Park makes pastries influenced by both LA and the sweet flavors she grew up with in the South. These memories are composed with reimagined shapes, textures, and flavors.
Julie Park is a light-hearted ice cream maker who experiments with different ways to eat the sweet treat. She puts together "found flavors" from memory and experience.
Three course prix fixe dessert menu served with custom Cafe Murmurs tea
.
$30 per person Note: all seating is Korean-style on the floor. Cushions will be provided. Menu contains dairy and gluten.