VISIT
1411 Newton St.
Los Angeles, CA 90021
info@murmurs.la
instagram: @mumurs.la
@cafemurmurs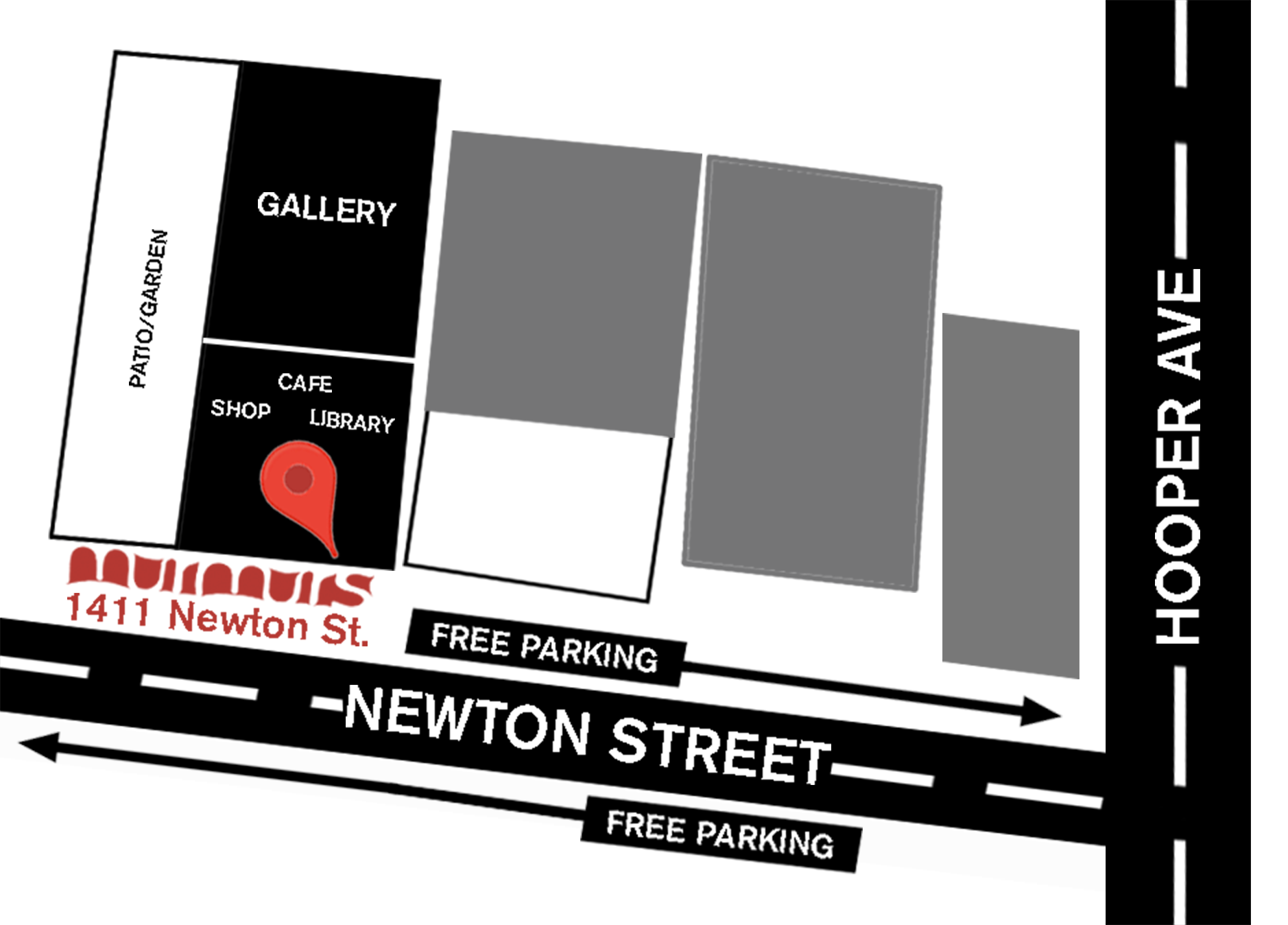 HOURS
10-5PM Tuesday to Friday | 11-5PM Saturday

LOCATIONMurmurs is located at 1411 Newton Street, Los Angeles, CA 90021 in the Manufacturing District of downtown LA, between Hooper and Central Aves, just west of the Fashion District, south of the Arts District, and three blocks north of the I-10 freeway. The nearest exit off the I-10 is Central Ave — exit 15A.

Murmurs has a red brick facade with a glass storefront and black gate. There are two entrances: the glass double doors and the door in the large black gate which leads into the patio garden. Cafe Murmurs and retail shop is located in the front room, with the gallery directly behind it. To visit the gallery, proceed through cafe and stay to the left, past the swinging glass doors.

PARKINGFree, un-metered street parking is readily available on our block of Newton Street.

PUBLIC TRANSPORTATION The closest Metro station is the Washington Station, off of the Blue Line. You can also take the 51/53 bus to San Pedro/14th Street and walk for 4 minutes.

ACCESIBILITY Murmurs is located on the ground floor and the entire premises are wheelchair accessible & ADA compliant. All of our restrooms can accommodate large wheelchairs, as can our bar. A gender neutral restroom is located in the cafe.