Ladies of the Canyon
Friday, August 9th & Saturday, August 10th 2019 | 7pm
The theatrical debut performance of "Ladies of the Canyon," the first installment of Jack Levinson's scripted series
The Square Circle Story.
This new staging will feature hand-drawn projected sets, 2006 period costuming, and an iconic ensemble of performers bringing this fictional universe into a new dimension.
Produced by Mercedes Kilmer, Jack Levinson, and Murmurs LA
Written, Directed, and Illustrated by Jack Levinson.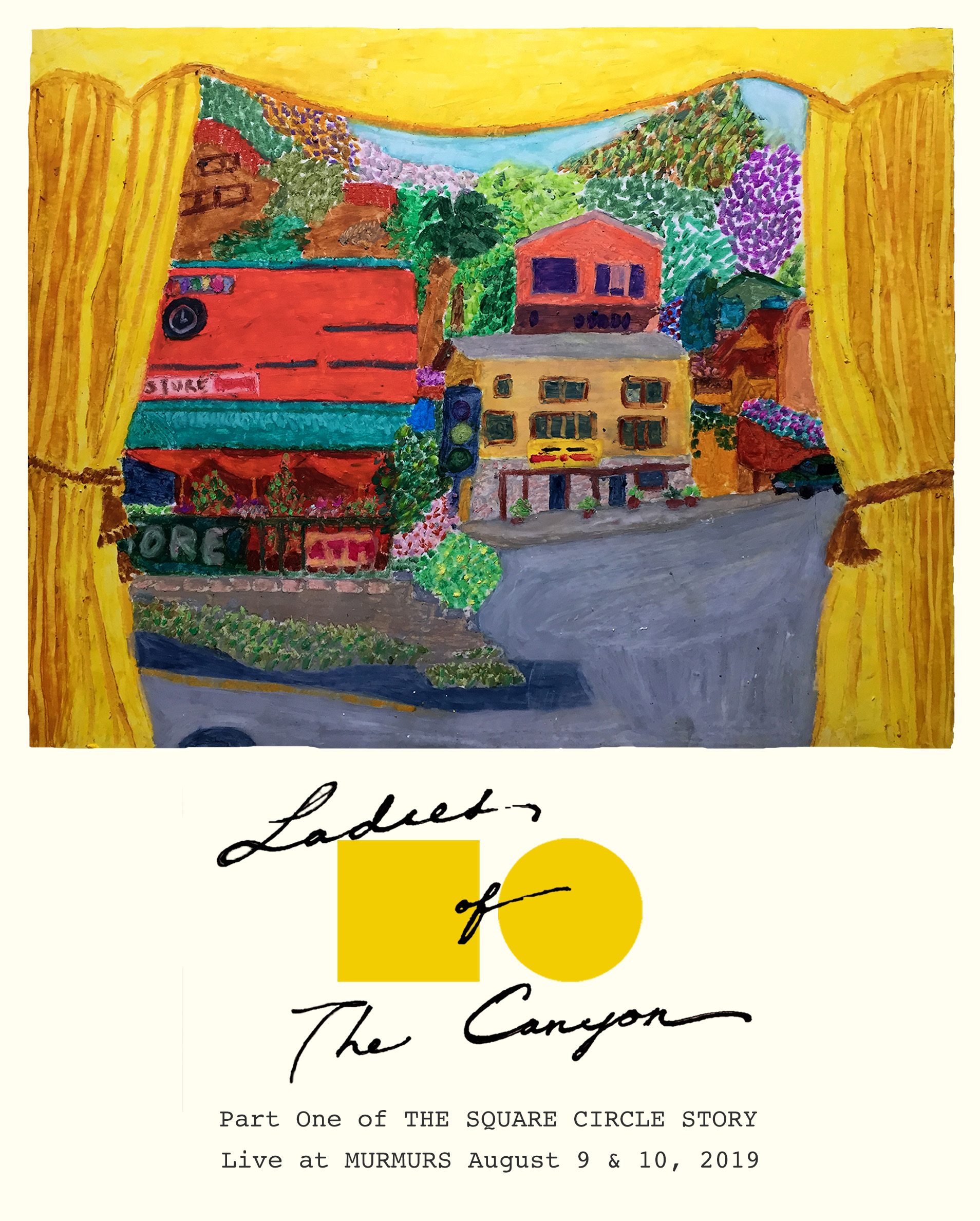 Murmurs Shop Opening — POWER DRESSING curated by Third Magazine
June 30th - August 30th 2019 |
Thursdays, Fridays & Saturdays 12-6pm or by appointment
For the first iteration of the shop at Murmurs, Third magazine has curated a selection of garments, accessories, and objects by 16 emerging designers. This ephemeral month-long shop is presented in conjunction with POWER DRESSING: Appearance as Performance, a night of collective fashion presentations by independent designers which takes place on August 3rd at Murmurs.