As Above, So Below
August 24 - September 28, 2019
Opening Reception: August 24, 2019 | 5-8pm


Murmurs Gallery is pleased to present our inaugural show,
As Above, So Below
, a group exhibition featuring artists Genevieve Belleveau, Joel Dean, Lesley Jackson, Jenine Marsh, Jack Schneider and Alison Veit.
As Above, So Below
explores a contemporary perspective of Renaissance Humanist philosophy which considers nature as a tool to shift human perception and forge a relationship between inner and outer realms. Taken from 16th Century Heremetic text
The Emerald Tablet
, the title is an aphorism which conveys the concept that operations on Earth reflect those in the astral plane, not in a literal or mechanized way, but rather in the form of a multitude of discrete processes.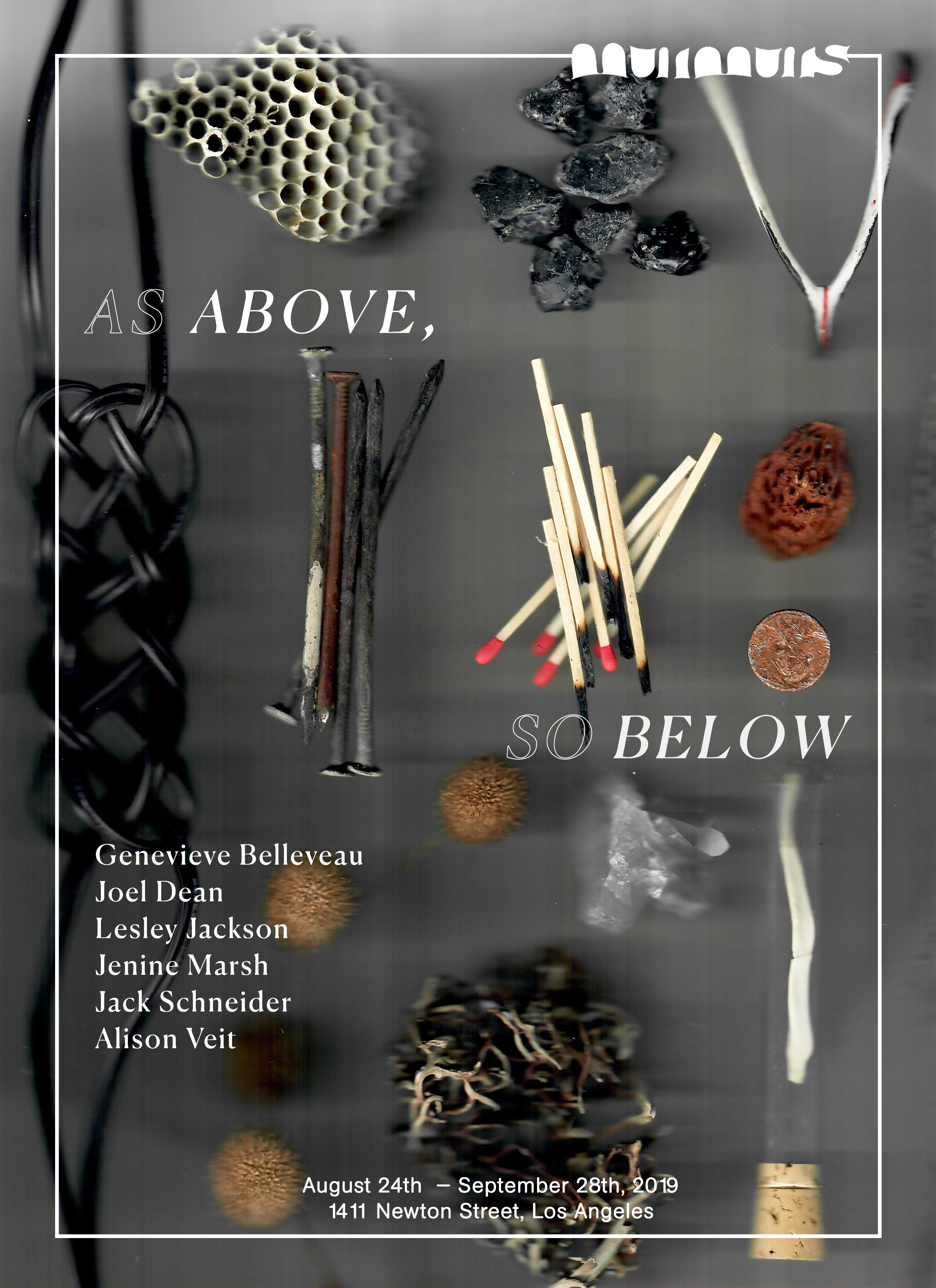 Murmurs Shop Opening — POWER DRESSING curated by Third Magazine
June 30th - August 30th 2019 |
Thursdays, Fridays & Saturdays 12-5pm
For the first iteration of the shop at Murmurs, Third magazine has curated a selection of garments, accessories, and objects by 16 emerging designers. This ephemeral month-long shop is presented in conjunction with POWER DRESSING: Appearance as Performance, a night of collective fashion presentations by independent designers which takes place on August 3rd at Murmurs.