About Permaculture

Introducing 𝐏𝐞𝐫𝐦𝐚𝐜𝐮𝐥𝐭𝐮𝐫𝐞 at Murmurs an initiative to 𝒢𝓇𝑜𝓌 𝒞𝑜𝓁𝓁𝑒𝒸𝓉𝒾𝓋𝑒 𝑅𝑒𝓈𝒾𝓁𝒾𝑒𝓃𝒸𝑒 through the tenets of sustainability and mutual aid. Mutual aid describes the efforts people make through beneficially sharing to help others without seeking reward. It emphasizes reciprocity based on liberation. We believe in building a sustainable model of community support during this time of crisis and beyond. We are all fighting for each others struggles.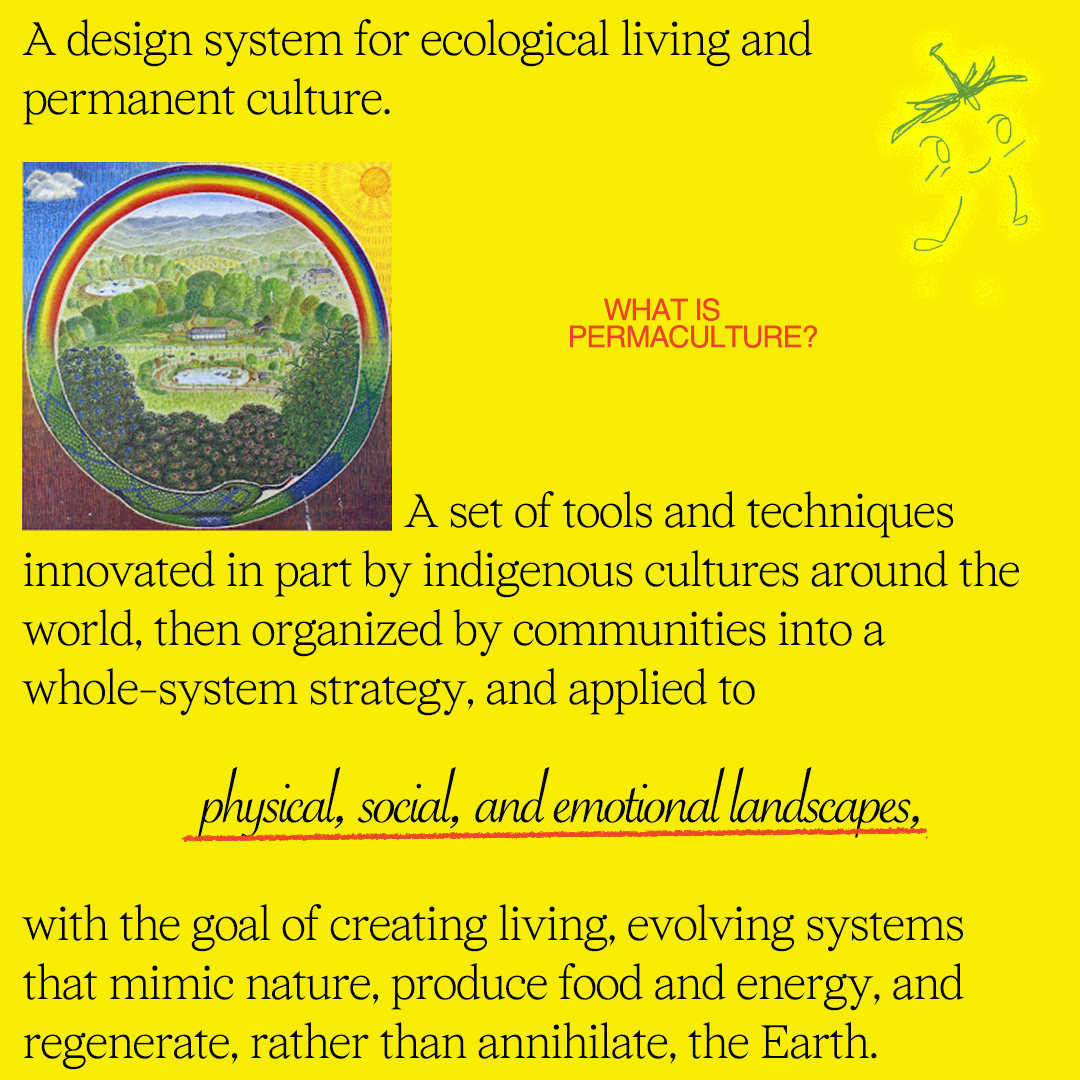 Here are some of the first 𝐏𝐞𝐫𝐦𝐚𝐜𝐮𝐥𝐭𝐮𝐫𝐞 initiatives at Murmurs:
Weekly Meal Project

Weekly meal program partnered with Mai Downs &
Homey Made Meals
to cook 30-40 meals in our kitchen utilizing surplus garden produce as well as community donations to distribute at LA CAN in Skid Row.
Community Space

Murmurs as a space for new aid projects to be born and grow.
email us
with your ideas!